August 14, 2018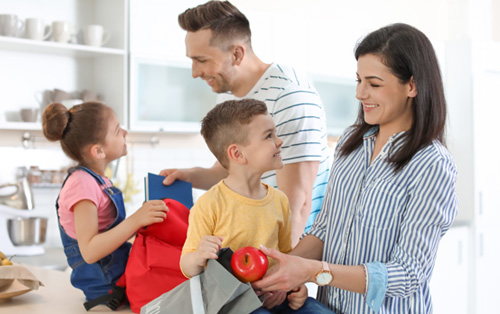 Yes, August is the new September.
Depending on where you live in the country, August has usurped September as the real back to school month. Parents prepare for the upcoming school year, and students get ready for the next level in their education.
Particularly in states where the climate is hotter, elementary and high schools have already celebrated their first day of the new school year.  College students are packing up and heading off too. For others around the country, there are only a few last days of summer time left to enjoy before fall weather kicks in.
As you adjust to your new routines with a final vacation or last minute personal day, do not forget to keep your home safe and secure with LifeShield Home Security! We make it easy and affordable to fully secure your whole home.
In this month's newsletter, we offer tips on securing the family room, understanding new home automation features, college safety, plus helpful holiday and back to school ideas. Enjoy!
A LifeShield look in: the family room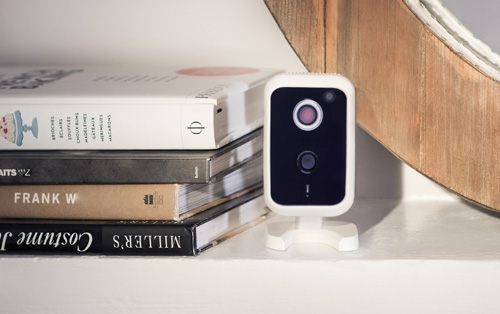 The Den, the Family Room, the Great Room – whatever you happen to call it, it is the room in your home that brings people together for TV watching, gaming, reading, homework, movie nights, and lounging.
So how can you secure the most active room in your house? Our LifeShield door/window sensors, motion and glass break sensors, indoor camera and fire safety sensors will keep your most-used room in the home fully safe and secure.
Following are some helpful hints on how to use the LifeShield Home Security system in your family room to maximize security and keep an eye on things when you are not there:
If you have a fireplace, it is a good idea to use a LifeShield Fire Safety Sensor next to the smoke alarm or carbon monoxide detector. If an alarm sounds, the fire department will be notified immediately.
Need to keep the kids focused on homework? Add a sensor to the video game cabinet so you can keep tabs on who is playing and when. When someone opens the cabinet, you will get an instant alert.  This way, you can call home and remind them about your "homework first" rule. You will get an alert when they close that cabinet too. The same idea also works for securing handheld video games — store them in a censored cabinet.
Add a camera to the room to see images throughout the day from your computer or mobile device.  Check on your pet, your nanny, or your kids at any time, no matter where you are.
First floor windows are easy access for anyone wanting to break into your home. Be sure you have window sensors on every single family room window you have, no matter how large or small, high or low it is.
Window sensors also help in the event of an unexpected rainstorm. With sensors on every window, you will always know which windows are open and can call home to have them shut in advance to avoid soaking your room.
Want to monitor TV watching? If you have a TV cabinet, be sure to attach a sensor to it. If you do not have a TV cabinet, keep the remotes in a drawer or other closed cabinet to which you can attach a sensor.  In either case, you will receive a notification if the cabinet or drawer is opened, so you can address the situation in real time.
Protect your iPod, vintage record albums, movie DVDs not appropriate for kids and other valuable music and movie equipment. Again, a sensor on the drawer or cabinet where you store your prized music and movie collections is a good idea.
Yes, Home Automation is here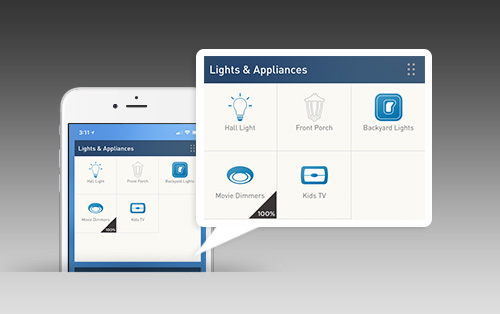 If you are looking for a more connected home experience, LifeShield offers new home automation  features designed to make life easier by allowing you to control many of the features in your home remotely through your mobile phone. Through the app, you can turn your lights on and off, control your thermostat, and even unlock your doors from wherever you are.
With LifeShield Home Security, home automation allows you to control door and window sensors, arm and disarm your system, check cameras, monitor alerts, and allow people access to your home when you are not there – whether you are a few miles away or across the world. As long as you have our app and an internet connection, you can stay on top of everything happening at home.
Automated Security Systems for Better Home Protection
Automated home security systems are great for monitoring your home from far away. When connected to a security system, you can check up on family members, children home alone, pets, and elderly parents and grandparents. You can also use it to ensure that the babysitter is paying attention and not on his or her phone, the package you ordered is still on your stoop, and that your neighbors are not helping themselves to a dip in your pool.
In addition to the mobile monitoring that we offer, we also have desktop and tablet monitoring that you can look at throughout the day – especially important for those that have pets. Since LifeShield allows you to build your own plan, you will be able to design everything in your system.
The best part? LifeShield is always on. That means even if your power goes out or the lines are cut, LifeShield's system continues to work thanks to our four layers of backup protection.
All LifeShield products come with an easy-to-use setup guide so you can begin your automation process as soon as you set up and activate your home security system. Our customer service team is always there to help and support you as well to make your experience as easy as possible.
Ready to make your home smarter? CLICK HERE for more information about LifeShield's offerings.
SET IT AND FORGET IT
Home automation is fairly easy to set up, especially if you've set up other components before – like phones, smart thermostats, or even baby monitors. "Set It and Forget It" means you can set up your automation to happen on a regular basis – such as disarming when you know your children get home from school or arming every morning once you leave for work. This allows you to "set it and forget it" and know that everything will run like clockwork.
A pre-set system also allows you to control it when you want to – which is great for those who have family members that like to stop by without notice or packages delivered on a regular basis.
Protect what you love:
College and post-college home security is available.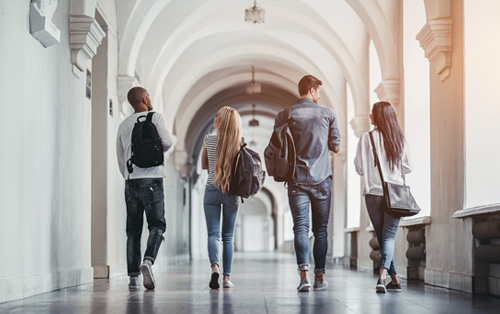 Many families will be taking children off to a college dorm for the first time, while others will be setting up students in their first off-campus apartment housing or post-college living situation. Consider giving your newly independent child a LifeShield Home Security system to keep them safe, and allow you a better peace of mind.
Because you can take it with you when you move at the end of the academic year, and you can set it up yourself in less than an hour, LifeShield is the perfect home security system for young people living on their own for the first time.
When it is time to move, you can re-setup the LifeShield system in a new residence simply and easily. Add sensors as they progress from a dorm to an apartment or shared home.
Young adults will be glad to know they can control their system from their mobile phone and set up custom codes for each resident in the dorm, apartment, townhouse or single family home. Putting sensors on drawers and doors within the living space can also keep computers, Firesticks, Rokus, and other electronics from being stolen.
Installing a fire safety sensor will alert the fire department if a toaster oven or other device catches fire, when everyone is asleep or not at home.
LifeShield tips for college safety
Travel with a group wherever you go off campus or at night. If you must be alone because of class schedule, consider using a campus escort service to and from your residence.
Keep in contact with friends and family so they have an idea of your class schedule or when you are out of town. They can help if needed if they know where you are and how to reach you.
If you are a runner, use the buddy system! Do not run alone, and always let a friend know what route you are taking and when you are expected to return.
Carry some type of personal alarm like a whistle, pepper spray, or other defense tool and always be aware of who is around and behind you.
Look for on campus or local self-defense classes and learn self-defense techniques.
Do not just "friend" anybody. Keep your social media accounts private to avoid strangers from having access to your whereabouts and routine.
Reminders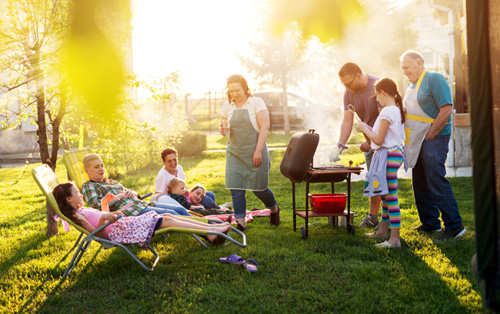 August back-to-school checklist
Create a detailed schedule for the year to make the adjustment to your new routine as seamless as possible.
Confirm with school programs, sitters, new schools, and kids taking a bus for the first time.
Back to school supplies and clothing sales start in the month of August. Start researching to find the best deals!
Join a charity or donate gently used items you no longer need to help those who could use the free supplies and clothing.
Schedule checkups for vaccinations and physicals.
End of Summer celebration
Labor Day is September 3rd! This federal holiday honors the American labor movement and the contributions that workers have made to the strength, prosperity, laws and well-being of our great country.
Labor Day Weekend is also the unofficial mark of the end of summer in the United States during which we celebrate with flags, parades, BBQs, friends and family gatherings, and fireworks.
Whatever you are planning and wherever you will be, stay safe and enjoy yourself!