February 07, 2019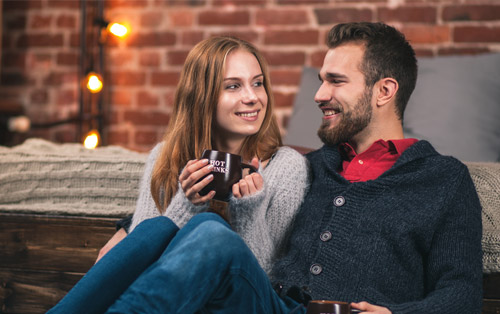 Finally, February has arrived! How are you doing on those New Year's goals? Don't get discouraged. Keep at it! You've got this.
For those of you living in the Northeast or the Midwest — and many other areas of the country — January's cold weather, polar vortex, and snow squalls have made the month feel like it might never end. With all this cold weather, be sure your home is protected from freeze and flood by installing LifeShield freeze and water sensors in your home – especially in areas where pipes could burst from the cold weather. Visit our website to learn about LifeShield Convenience Sensors and tips on where to place them.
Puxatawney Phil did not see his shadow. Lucky for us, that means spring will be here before we know it!
This month we also celebrate Valentine's Day on the 14th and President's Day on the 18th. Many people choose to schedule a long weekend getaway since Monday is a national holiday. If this is in your plans, and you're heading out of town, be sure to arm your LifeShield system before you go!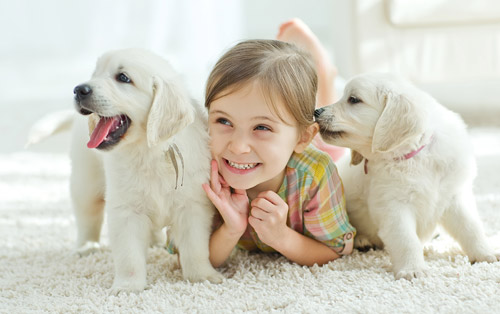 Love your pet!
Let's face it: our canine companions are not just pets – they are our fur babies. As an important member of the family, they deserve the built-in safety a home security system provides.
Did you know February 20th is Love Your Pet Day? Celebrate by making your home safer for Fido and installing a LifeShield Home Security system. Here are some things to consider before ordering:
Go wireless.  Some pets, especially younger dogs, will happily chew on items such as loose wires and equipment when left alone. With a wireless system, you will avoid your pet being harmed and setting off or disabling the alarm system. Door and window sensors should also be placed higher up so they don't attract animal attention.
Cameras are essential. With LifeShield's free mobile app, you can check in on your pets at anytime, anywhere. You can also save video storage when your pet does something cute or funny! Be sure to share your fun videos on LifeShield's Facebook page when you catch something good!
Door/window sensor placement is key. It is important to place safety sensors in common sense places according to how your family lives. Consider the size of your pet and where he/she goes in your home. If your pet likes to jump up on doors and windows in an effort to see outside, adjust the height placement to avoid issues with your system.
LifeShield's motion sensor is pet friendly up to 80 pounds! Motion sensors often cause new home alarm owners to worry but there are solutions. Monitor the areas where your pet frequently goes and disable the motion sensor in these areas; or keep your pets in areas of your home where the motion sensor does not cover.
You can protect these areas with door/window sensors or glass break sensors instead!
Make Smart decisions when selecting home automation technology. If you have smart home devices linked to your LifeShield Home Security system, you can adjust the thermostat to keep your pet(s) comfortable, control the lighting according to the time of day, and more.
Where chould CO Detectors go?
A CO detector (carbon monoxide detectors) is a very important piece of safety equipment that is a must-have at home to protect you and your family. CO sensors should be placed in multiple areas throughout your home, similar to how you would place a smoke detector. It is so important that many states, and almost all home insurance companies, require homes to have carbon monoxide detectors.
Still, so many people do not have them in their homes and if they do, they do not have enough. If you want to ensure that your home is as safe as possible, you want to ensure that you have CO detectors in the following places:
On every level of your home. In a smaller home, having one on each level is enough – but you need to make sure that you have one in your basement and one in your attic. You also want to have one in sheds, pool houses, and garages.
Near every bedroom. You want to ensure that if there is a problem, everyone will hear the alarm and get out quickly. Some people are heavy sleepers, but putting them near the bedroom will help.
NOT near the floor! One of the more common questions we hear is "Where should I place my carbon monoxide detector? Near the floor?" But this is not the case! Because of its chemical properties, the gas actually rises into the air and distributes evenly. The best thing to do is install the detector about halfway up the wall.
NOT near fuel-burning appliances or humid rooms. Be cautious about placement: To avoid false alarms, don't put them near fuel-burning appliances, such as stoves, ovens, or fireplaces. You also want to avoid humid rooms.
Near your LifeShield system. One great thing about a home security system from LifeShield is that it will work in conjunction with your CO2 detector. Our systems will pick up on the alarm and alert both you and the monitoring company that something is wrong, and dispatch the fire company.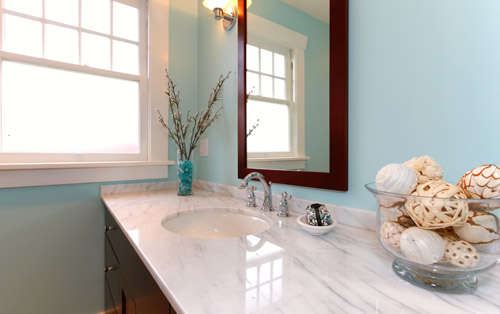 Keeping your bathroom secure
The bathroom is arguably the most highly trafficked room in your house. It also is a room that has its own unique usage patterns, and therefore, needs special attention to be sure you are remembering it when securing your house.
LifeShield Security offers these reminders to add a few extra security measures to the bathroom to ensure personal privacy and safety:
Window safety:
Burglars will often enter a home through a forgotten, open or unlocked bathroom window. Because it is also a window that is overlooked when securing a home, burglars will often try it first to find the path of least resistance.
People often crack a window once they are through in the bathroom to circulate fresh air but forget to return later to close and lock it again. A sensor on the window will remind you there is an open window in there.
Stay alert whenever the window's open as it is easy entry into your home. Set a reminder to close it before you leave the house or turn in for the night. And set your alarm before you go to sleep!
Open windows intended to release steam from the bathroom fan can invite unwanted voyeurs, and even break-ins. Install a bathroom fan and keep your windows shut!
SECURE THE MEDICINE CABINET TO BE SURE:
Your elderly parent took the prescribed medicine at the proper time.
Your teenager is not experimenting with your prescription medicine.
Fire safety:
Install a fire sensor in the bathroom and refrain from smoking or lighting candles in there.
Electrical fires can start in bathrooms from faulty wiring so be sure you have a safety sensor in place to tell you the moment something is amiss.
FLOOD SAFETY:
Unchecked vacation homes are notorious for wintertime water pipe breaks that start in the bathroom, flooding the entire home and destroying all of its contents.  Having a flood warning system in place is critical to minimizing damage to your home.
The simple act of washing a sweater in the bathtub has been the culprit of too many water-damaged homes. Attach a water flood safety sensor in your bathroom to mitigate this common disaster.
Small children wanting desperately to "do it myself!" will often forget to turn the water off after they have washed their hands. Having a flood sensor will let you know if the water was left on and a disastrous situation is forthcoming.
Smart thinking and a LifeShield Home Security system can help keep you and your home safe from many types of dangers and disasters.