November 01, 2018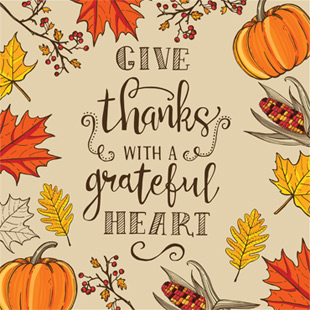 The month of November in the United States is traditionally a time for togetherness, gratitude, and sharing a meal with friends and family. It's also the month where the days get shorter, the December holidays draw closer, and we feel the end of another year coming all too quickly.
Don't Forget! Daylight saving time ends on Sunday, November 4, at which time clocks will go back one hour and we all "lose" an hour of sleep. On the bright side, this brings more daylight in the morning! For many people, daylight savings time also serves as a great safety reminder to replace the batteries in your smoke detectors. It is better to replace than to worry!
November is also the month we observe Veteran's Day so on the 12th be sure to thank a Veteran and show your appreciation for their service.
November is National Gratitude Month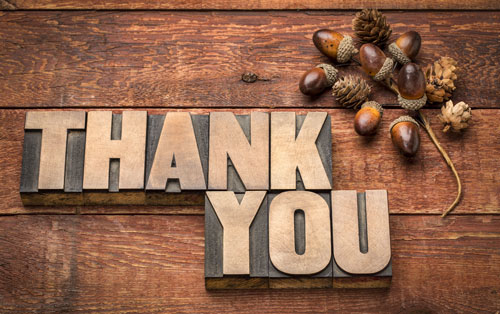 In honor of National Gratitude Month, we would like to express our sincere appreciation to our customers for the opportunity to be your home security provider. We strive every day to deliver the safest and most affordable home security services to our customers nationwide, so we value the daily feedback we receive from you on our products and services and enjoy hearing about your individual experiences with the LifeShield system. Keep sharing your stories with us because we love to share them with others!
"Couldn't be easier! LifeShield makes ordering, installation, set up and testing a breeze."

-Sharon

---

"LifeShield Home Security is an excellent home security alarm system at a reasonable price. Before purchasing the system I reviewed and compared it to all to the other home security alarm systems in the market. Based on what I needed and the price of monitoring, I found LifeShield Home Security to be the best choice for me. I am a happy with the choice I made and would recommend the home security system to others in the need of home security at a reasonable cost."

-Michael
Helpful tips for home protection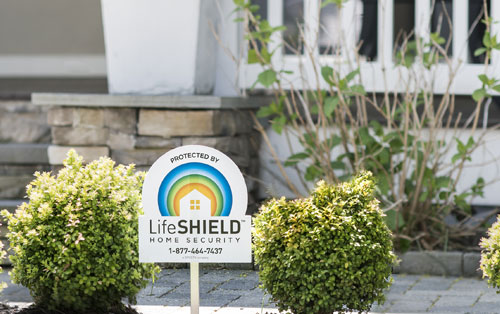 Now that Halloween has come and gone, the holiday season is officially in full swing. LifeShield is here to help keep your month happier and safer with some helpful tips on incorporating LifeShield into your daily routine:
Always keep your alarm on and activated in Stay mode until you need to leave the house. Most break-ins occur during the day, often when someone is home.
Need to walk the dog? Activate your system even if you're only going for a short walk. According to statistics, the average burglar takes less than 60 seconds to break into your home and spends only about 8 to 12 minutes before they've finished the job and they're out again.
Leaving for the day?  Get in the habit of activating your alarm the moment you leave the house. If you decide you're going to do it remotely once you get where you're going, chances are higher you'll forget. Plus, 65% of burglaries happen between 6 a.m. and 6 p.m., so it's good to get into the habit of turning it on as you leave.
Taking a shower?  Be sure that alarm is activated!  When taking a bath or shower, most people can't hear the front doorbell ring or notice if someone has entered your home.  Keeping your system activated ensures you are safe from a break-in, especially when you're at your most vulnerable.
Need to let the kids in after school?  Be sure to turn the alarm off, and then reactivate the system to Stay mode once they're inside to keep them safe, and to ensure they don't leave the house again. You can also assign unique alarm codes to each child so you can keep track of when your kids are coming and going.
Check your activity throughout the day. Burglars can do a lot more in less time when no one is home. The more you get into the habit of checking on your home, the more you'll begin to make activating your system a daily habit, and that can make all the difference.
Keep a key fob in your nightstand drawer.  Before you go to sleep at night, be sure to set your alarm so you can sleep peacefully knowing your home and family are protected.
Securing your kitchen
It is commonly said that the kitchen is the heart of the home. At parties, it seems all the guests would rather crowd into the kitchen than be anywhere else. Throughout the course of your day, it is usually the most visited room and where both holiday and every day meals are prepared with love.
We can't talk about safety and security in the kitchen without highlighting the importance of fire safety. According to the National Fire Protection Association (NFPA®), unattended cooking is a top cause of home fires and home fire injuries in the United States. In fact, NFPA statistics show that three in ten home fires start in the kitchen – which is more than any other room in the house. So, it makes great sense to have a LifeShield Fire Safety Sensor in your kitchen that will alert both you and the fire department, the moment a fire starts. It is also important to keep a fire extinguisher close by and to move any flammable objects several feet away from the stovetop.
A lot of time will be spent in the kitchen this month! So what else could use some extra security in there? It depends on how you spend your time at home, and who is living there with you. Following are a few different ideas you can use:
Liquor cabinet – Kitchens are commonly the place where alcohol is stored. If you have curious teenagers, it is important that you secure this cabinet or closet very well. Keep liquor separate and up in a high cabinet (i.e. over the fridge or microwave), and secure it with a sensor. You will know the moment it is opened. The same goes for the wine cellar and the beer fridge.
Stove – If you have little ones, you do not want them playing "house" with the real stove or oven. Buy a child protective safety cover for the controls, and secure it with a sensor to know whether kids are experimenting. Keep a sensor on the oven door as well to be sure it's not opened when on. (*This one may only work for a heat resistant oven.)
Refrigerator – To keep in-between-meal eating to a minimum, or be sure someone with a scheduled diet IS eating at the required time, a sensor on the fridge is a good idea.  Also, for people who use LifeShield to monitor an elder parent's home, it is a good idea to have a sensor on the fridge to be sure they are remembering to eat. If the sensor doesn't trigger, you can call or visit to remind them.
Windows – While it may seem obvious, many people overlook windows in their kitchen (particularly over the sink) as important to sensor, assuming burglars would enter through an easier, larger first floor window instead. Not so. Because they are opened frequently when cooking, there's a higher chance they would be left unlocked, leaving burglars easy access to climb right through into your home. 
Exit doors – Many kitchens have an exit door that leads to a deck or patio for al fresco dining so be sure this entry point is secured with a sensor. Deck and patio doors should always be double-checked at night to be sure the last person in remembered to lock them.
It is always a good idea to add a video camera – Since the kitchen is the hub of a lot of activity throughout the day and night, a video camera is a great way to keep an eye on things. Many people even keep their pet bowls of food and water in the kitchen. A video camera will help you watch over your pets while you are away so you can remind kids or pet sitters to feed them as needed.
Thanksgiving safety tips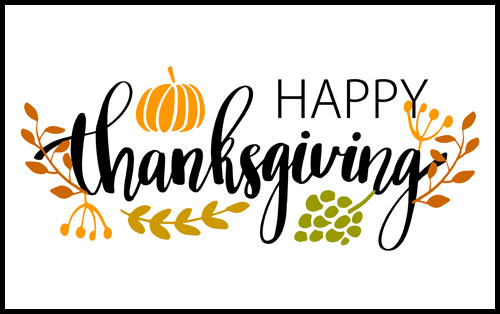 Thanksgiving is typically an all-day event spent with friends or family. Whether you are one of the cooks, watching football, the traveler, or playing with the kids, the day is centered on food and spending time with loved ones. Everyone has a role to play to make the day — and the meal – a big success!
Since cooking the turkey and all the sides can put a lot of pressure on the chef, s/he may appreciate being able to focus on the food while you help out in other ways. Ask the host how you can be useful because everyone loves a thoughtful guest! Keeping younger kids entertained is always a great idea. That turkey will be cooking for a while, so be sure to bring a family game or play some cards to bring people together and share some laughs.
Cooking fires are the number one cause of home fires and home injury, the majority of which are caused by unattended kitchens. Here are a few kitchen safety reminders for the holidays:
Never leave the kitchen unattended
Unplug appliances while they are not in use
A timer is a good reminder so food doesn't overcook
Oven mitts help prevent burn injuries
Never throw water on a grease or oil fire
Keep anything flammable away from the stovetop
Use hotplates on your counters and tables to avoid scorching
Don't cook in loose clothing as it can more easily catch fire
Avoid wearing dangling jewelry that can get in way or knock something over
Never use an appliance with a worn or frayed cord
Keep long hair tied back
Clean hands frequently
Make sure a working fire extinguisher is in the kitchen
Install LifeShield's home security system with a fire safety sensor
Monitoring your home with LifeShield is an important decision, so just remember to activate your system every day, whether you're at home or not.
Enjoy everything November has to offer and stay safe!