January 09, 2019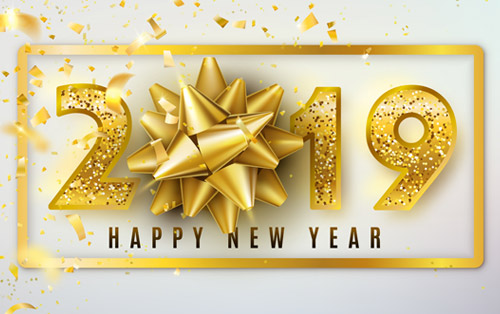 This year, forget the resolutions, and set goals instead. #LifeShieldSafetyGoals
Traditionally, January is a time to reset, recharge, and rethink your bad habits and life choices.
The first month of the New Year is a good time to make decisions that will lead to health, happiness, and inner peace. For many, January is known for losing weight, getting in shape, organizing the home or office, spending less, and doing more.
According to experts, though, resolutions are tougher to keep. Instead, people should stop making these one-dimensional decrees, and instead set goals and include a plan on how to achieve it.
This month's newsletter will help you set goals for keeping your home and family safer, new ways to consider protecting what you love, and tips to help change how you think about your home security system.
Change your mindset, set goals, and discover a better path to life in 2019!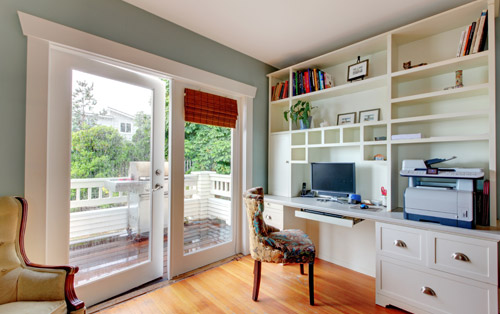 National Home Office Safety and Security Week!
In honor of National Home Office Safety and Security Week, January 7-13, we would like to share some tips to help keep your home work space safe and sound…
If you have a door closing off your home office, it makes sense to attach a sensor so you will know the moment someone enters the room.
Home offices are a great place to mount a video camera. You can capture images of who is coming and going from the room on a daily basis.
If you work at home alone, do not meet with customers in your home. Offer to meet at an off-location near your home. It is important, as you never know who a new or even old client truly is. You can also set up a separate mail box at the post office to keep your home address off of printed materials, business cards, etc.
If an electronic device is not in use, turn it off. It can help you save money and prevent from power surges.
If your business requires you to keep sensitive information, attach a sensor to your filing cabinet so you are alerted when it is opened.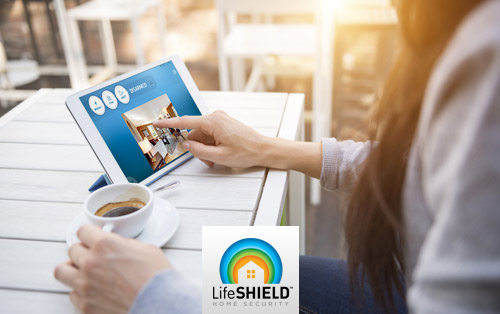 How can I make my home smarter this year?
Early in 2018, LifeShield added home automation for lighting, locks, thermostats and garage doors. All you need to do is sync your smart home devices with your LifeShield system.
Smart devices can be managed through iOS, Android, and web applications via manual control or wireless voice recognition. Smart devices connected through the LifeShield S30 base can be controlled using voice through the latest Amazon Alexa smart home skill as well as through IFTTT.com (If This Than That), a rules engine designed to build a more connected world by integrating apps and devices that talk to each other across platforms.
This latest release for LifeShield also comes with Push Notifications to extend LifeShield's recent release of camera motion detection. Now LifeShield customers can receive push notifications or emails to their iOS, Android, and web devices with previews of what their cameras have detected and a quick option to view the video.
To learn more about LifeShield's new smart home options for a safer, smarter, and more technologically advanced home security experience, visit www.bluebyadt.com, or contact 1-877-695-7202.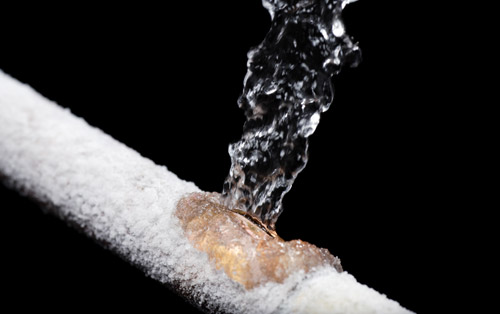 Cold winter months can lead to frozen pipes
Busted pipes can happen whether you are home, at work, or away on vacation. Unchecked vacation homes are also notorious for wintertime water pipe breaks that start in the kitchen or bathroom, flooding the home and destroying its contents.
LifeShield makes it easy to take flood safety precautions and avoid a water disaster inside your home during the cold winter months.
A LifeShield water safety sensor monitors for flooding after the water probe has been in water for 3 minutes. This is the ideal sensor to protect against water damage in places such as the laundry room, bathroom, basement, garage or secondary home. Configured alerts will notify via Push, text, email, or courtesy call in the event of a triggered water sensor. You can also configure the sensor to sound a local alarm in the home when the sensor is faulted.
Smart thinking and a LifeShield water sensor can help keep you and your home safer!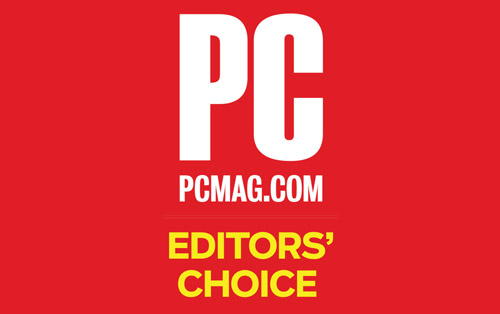 PC Magazine gives LifeShield "excellent" rating
LifeShield is proud to share that our top rated home security system has recently been named the latest "Editors' Choice for DIY home security systems" by PC Magazine. Reviewer John Delaney cites the Excellent review is due to Pros that include: "Easy to install, competitive pricing, flexible kits, ease of installation, overall performance, with professional monitoring available. Comes with tablet controller. Works with Alexa voice commands, IFTTT, and Z-Wave devices. The LifeShield Smart Home Security Kit is a versatile security system with home automation capabilities and the option to monitor professionally or on your own."
If you'd like to read the full review, visit:
https://www.pcmag.com/review/365323/lifeshield-smart-home-security-kit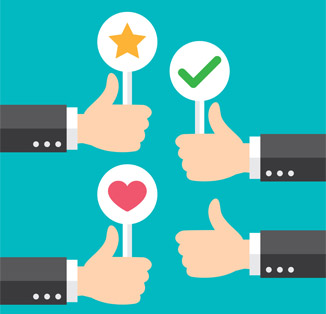 Featured Reviews from LifeShield Customers:
Still an extremely satisfied customer
We've always had a great experience if we have been in contact with a live person. We never experienced technical difficulties with our system and are continuing our patronage with LifeShield even after moving 400+ miles to a new home. They make everything easy.
– C.S.
Excellent customer service
I recently signed up for LifeShield after finding out from a neighbor that someone had been messing around my property while I was at work through the day. The man who I spoke with to get started was very helpful and fast, and saved me a ton of money on my system. I was really happy to find out I didn't have to haggle about the price, or cost of equipment, they just provided any discounts they could up front. He was also able to tell me what would work for me vs. a standard system because I have large dogs that wouldn't be compatible with the motion sensors. He was also very willing to help me get a discount for my family who had recommended the service. Overall I am so far very pleased with my service.
– A.C.
Great customer service
Every time I call tech support, they are friendly and professional. They are patient and try to understand the issue and work with you to solve the problem.
I have been a customer with them for over ten years. It is rare that I have interaction with the staff at LifeShield, which is a testament to the reliability of the system and software, but when I do it has always been professional and a great experience. The staff is what humanizes this company, they sound like good people.

– E.R.