May 04, 2019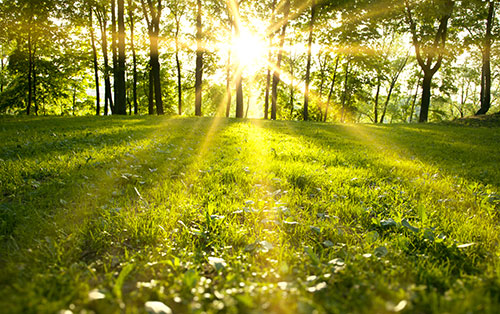 Ah, the smell of fresh warm air is a welcome change from the cold winter months many of us experience in regions across the country. As we move into springtime activities, youth sports, and more and more time spent outdoors, it's important to keep your home safe by arming your system, regardless of whether you're at home or away from it.
Quick reminder: Stay and Away are your best defense. Monitored systems only activate emergency services if your system is armed. That means if a fire breaks out, or someone enters your home that isn't supposed to be there, your best chance at safety and minimal damage is for the system to notify the monitoring center right away.
Cinco de Mayo is an annual celebration that so many of us love to celebrate, regardless of our heritage. Meeting up with friends, enjoying Mexican food, and sipping a cold margarita or two are a special treat. Be sure to plan a safe return home from your celebrations by using public transportation or traveling by taxi or a ride sharing service if you're not in a position to drive. Have fun and stay safe!
May 18th is Armed Forces Day, a day to pay tribute to those who have dedicated their lives to keeping us safe. To our customers who are on active duty in the military – and to the spouses of active duty members — we thank you for your service and all you do! We appreciate our men and women in uniform very much.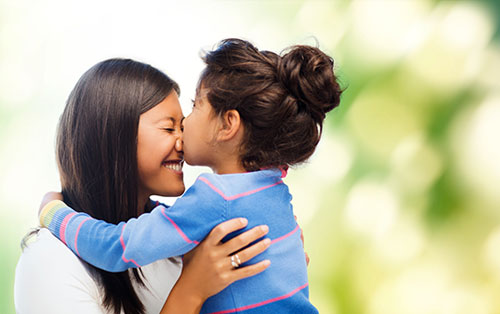 This month, it's all about mom!
Mother's Day is a fantastic time to consider new ways to help your Mom or Grandmom stay safe at home. If you are a caregiver to an older Mother or Grandmother who is aging in place at home, consider getting her a LifeShield Home Security system and setting it up for her as this year's gift.
LifeShield helps provide peace of mind in so many more ways than simply keeping her safe from intruders. Here are a few reasons to consider gifting your aging Mom a LifeShield system:
Medication reminders: add a sensor to her medicine cabinet so you can be sure she's taking her medication every day as directed by her doctor.
Eating: Is Mom getting older and forgetting to eat? Putting a sensor on the fridge door will let you see how often she's going in there for something to nibble on.
Lighting controls:  Reduce fall risks by turning up her lighting remotely. Install smart home lighting and be sure her lights are turned up brightly so she can see where she's walking.
Door locks: Installing smart home locks will allow you to tuck Mom in at night remotely by checking to see all windows have been shut and all doors are locked.
Emergency Help is There: Let Mom wear her remote control around her neck on a breakaway lanyard and show her that using the panic feature will trigger an emergency response and help will be dispatched to her home right away. That way, in the case of an emergency, she doesn't have to struggle to get to the phone for help.
Cameras: By installing cameras throughout her home, you can check in on Mom regularly to be sure she's up and moving around. If she's still active and lives alone, then she's probably out and about quite a bit so having LifeShield is also a great way to be sure she's back home safely every night.
As you know, LifeShield is simple to set up, and easy for people of all ages to use. Give us a call today if you'd like to talk about adding a secondary system to your account for Mom.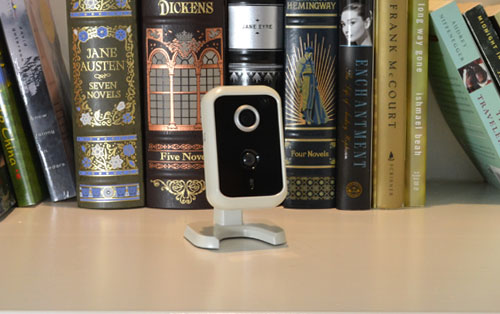 Graduation preparation: steps every parent can take to safeguard teens
Many parents of teenagers feel increasingly overwhelmed trying to keep up with the latest social media trends so they can be sure kids are making smart decisions when it comes to social planning with friends. With graduation coming for many high school seniors, it's even more daunting. Kids come home from school and hop on their phones to hit up social media and plan their next get together. Because teens are also notorious for hosting parties when adults aren't home to supervise, it's a huge worry for many parents since they are legally responsible for what goes on in their home whether they're there or not.
That's why parents with teens can really benefit from some of the features of LifeShield:
LifeShield's wireless cameras are an effective way to monitor teens when they're home alone. Installing video cameras in and around the home gives parents the ability to check on things and see whether anything is going on that wouldn't meet their approval.
LifeShield allows parents to assign teens their own passcode to arm and disarm the system so they can monitor their comings and goings, and always know the exact time their child arrives or leaves home.
LifeShield's door sensors can be used on interior doors to protect medicine cabinets, liquor cabinets, gun cabinets, master bedroom doors, closet doors, home office, and any other door or cabinet you'd like to protect from uninvited guests. The moment one of those doors are opened, parents receive a text message immediately alerting them about it.
Parents with teenagers know it's important to keep an eye on kids these days, especially during graduation months when there is a lot of celebrating going on. By installing a wireless security cameras and enforcing curfews and other house rules, you are helping your teen stay safer and keeping your home protected at the same time.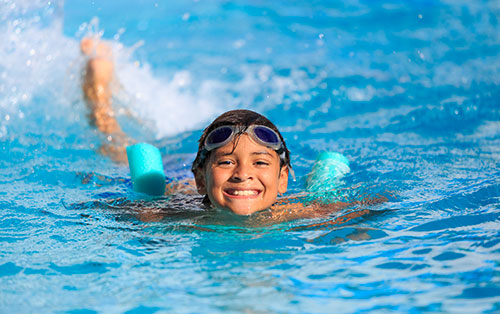 May is National Water Safety Month
Each May, LifeShield recognizes National Water Safety Month to remind customers to be vigilant when it comes to water safety practices, especially when it comes to children. As warmer months approach, more time is spent near oceans, lakes, and swimming pools so it's important for parents to be prepared ahead of time. Take advantage of free information online and prep yourself before going on vacation or spending leisure time at local pool clubs. Read up on water safety tips online to keep children safe.
If you have a pool or hot tub at home in your backyard and have little ones, be sure to keep all exit doors locked at all times. Children are naturally curious around water and don't understand the hazards. Here are some important LifeShield tips that can help:
Set all LifeShield door sensors to chime, name each one, and customize text and email alerts to alert you any time a door has been opened. If you hear that chime or receive that text, act immediately to be sure your child has not left the house because they could be in danger. 
If you have outdoor cameras, point cameras at the pool as a safety precaution. Set your motion sensors to send push and email notifications to your phone. Again, if you receive a motion alert, check the activity that triggered the event immediately.
You can never be too safe when it comes to at-home pools and hot tubs when you have children!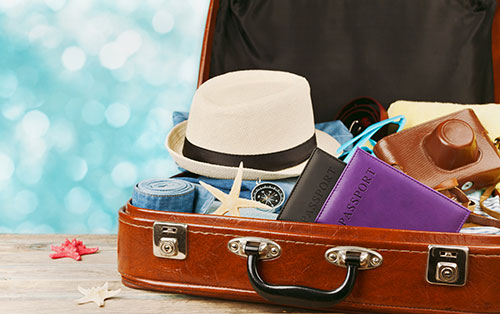 Memorial Day travel planned?
Memorial Day is the unofficial start to summer, and everyone at LifeShield is definitely ready for some sun and fun!
Before leaving for the long weekend, make sure all windows and doors are locked and secured and your system is customized with text and email alerts. Once you've done that, you can set it and forget it! Go off for the long weekend and don't worry about what's happening at home. Your LifeShield system will alert you of any activity!
If you have a dog walker lined up, be sure to create a special code just for him or her. That way, you can monitor how often the person is coming, and for how long they are taking your dog outside for exercise.
Until next month, enjoy the beauty of May and all that this lovely month has to offer.  And as always, stay safe!