October 18, 2018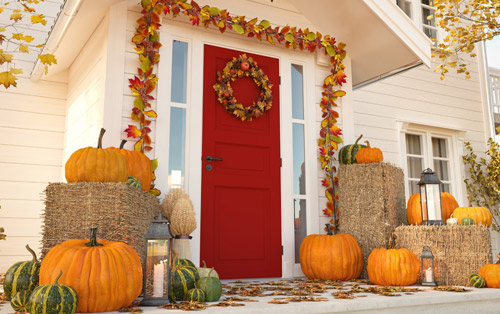 Finally, autumn has arrived!
No matter the season, LifeShield cares about your safety. One of the greatest benefits of a LifeShield Home Security system is putting your mind at ease whether you are at home, traveling, or simply running errands. Having a LifeShield system in your home is one of the best decisions you can make.
This month is also host to both National Crime Prevention month and Fire Prevention Week, each celebrated to build awareness of important statistics and preventative measures you can take to keep your home, family, and neighborhood safer.
In this issue, we also feature fresh ideas on securing your master bedroom, and share safety reminders to keep everyone safe on Halloween.
National Crime Prevention Month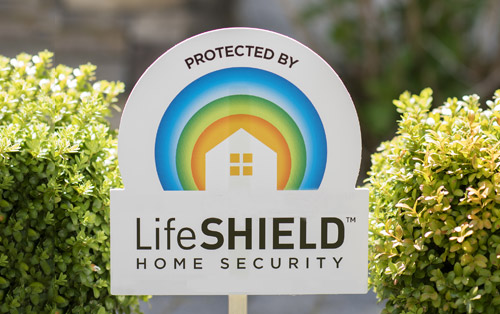 Since 1984, the National Crime Prevention Council (NCPC) has been working to spread the word about safety and crime prevention through its National Crime Prevention Month initiative during the month of October. The organization works with local law enforcement, government agencies, schools, businesses, civic groups and many other national organizations to implement safety best practices.
During National Crime Prevention month, it is a great time to evaluate your home and make the smart purchase of a home security system. Do not make it easy for a burglar to enter your home or your community. After you purchase your LifeShield system, or add-on items to make your system even more secure, spread the word around your community to help your neighbors make smart decisions as well. Having a safe community is just as important as protecting your home and family!
Everyone can do his or her part to spread the word and reduce crime. Volunteer in your community and make sure to teach your children safety tips, and how to avoid and report a crime they may witness.
Tips on securing the master bedroom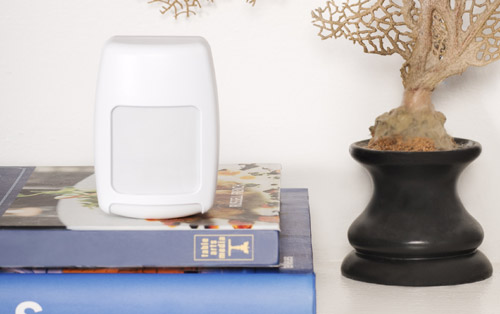 Did you know that nearly twice as many burglaries happen during the day between 10 a.m. – 3 p.m. as happen at night when it is dark outside?
In addition to safety measures like keeping doors and windows locked and the alarm set during the day even if you are home, it is important to keep an eye on who is coming and going in the neighborhood, and generally to be aware of who is hanging around your home. Many burglars scout neighborhoods for days before they strike. They like to get to know the patterns of people leaving and returning to the home throughout the day.
Statistics show that the master bedroom is typically the first place a burglar will go once he has entered the home, because it is usually where expensive jewelry, a locked safe, and hidden cash can be found.
That is why the simplest defense is to add a motion sensor pointed at the entry door to the bedroom so you will know the moment someone enters. Following are a few additional ideas that may help:
Jewelry drawer – Most women choose one or two drawers in the bedroom or vanity where they keep valuable jewelry. Secure these with a LifeShield sensor so you know the moment a drawer has been opened. It is also a good idea to keep semi-precious jewelry in these drawers and the really important jewels somewhere else like a kid's room or guest room. This way, if someone gets into your drawer, they will think that is really all you have and move on.
Safe – If you have one, add a sensor to your safe as well and do not share the combination with anyone.
Master bath medicine cabinet – It is generally a good idea to add a sensor to the medicine cabinet to keep any prescription drugs or cough/cold medicines you have off limits.
Closet Doors – Many valuables can also be found in the closet, so it is smart to add a sensor to know when someone has opened the closet door.
Windows – Always sensor the upstairs windows just like you would the downstairs windows. Most burglars will have no problem getting up and in if they think it is a window that can easily be compromised.
Add a Fire Safety Sensor to ensure that if a fire breaks out when you are asleep, the signal will detect it, and can automatically dispatch the police and fire department before you even know what is happening.
Add a video camera in the bedroom to keep an eye on things when you are away, or simply at work.
Halloween safety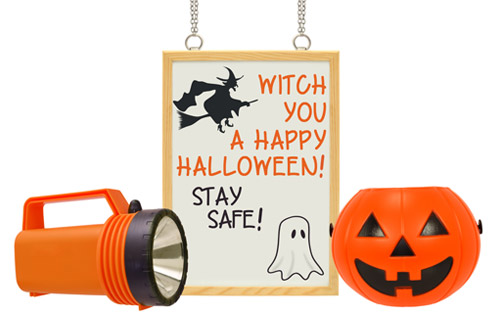 Halloween is a fun and magical time of year for both children and adults. The spirit of Halloween is exciting and spooky! Trick-or-treating, classroom and work parties, and local hayrides and haunted houses make for fun memories.
While there is no reason to spoil all of the fun, safety does come first. Here are a few helpful tips to keep your family and home safe this Halloween:
LifeShield has indoor and outdoor cameras to help keep an eye on who is on your property on "Mischief Night" (October 30) and coming to your door on Halloween. If you will be out with your young children, arm your system while you are gone. Even if you are only trick-or-treating on your block, some people tend to be more mischievous than normal on these particular nights and it is better to be safe than sorry. Lock up, arm the system, and take your phone with you for those alerts and push notifications! If you'd like to purchase a camera, login to your web portal here.
Consider adding outdoor motion lights on your property and be sure pathways to your front door are well lit.
Be cautious when trick-or-treating. As a pedestrian, look both ways before crossing, and look twice since it is more difficult to see a car in the distance at night. Stay off main roads, and stick to neighborhoods instead. Also, try to use crosswalks where available.
Since this activity takes place at night, encourage young or inexperienced drivers in your family to avoid driving on Halloween.
Go with friends and travel in a group. Trick-or-treat in well-lit areas with streetlights.
Teach your children not to enter a stranger's home or car for candy or anything else. If the candy is not brought to the door for trick-or-treaters, move on to the next home.
Use a flashlight and/or reflective tape on your bucket (or pillowcase if you are old school!). If your costume is one of dark clothing, adding reflective tape to the front and back will also help drivers and others to see you better in the dark.
Candy and other food should be checked to ensure all packaged items are sealed and look safe for consumption.
Agree to a curfew with your children beforehand so you know when to expect them home.
If you are driving on Halloween night, be extra cautious of pedestrians and drive slower than the speed limit.
Fire prevention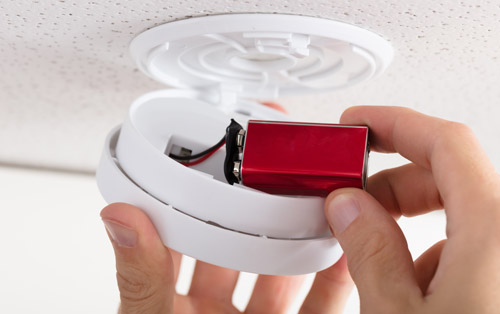 Get involved in the community, educate yourself, and keep your children informed!
To help keep your home and family safe from fire:
Look around your home for potential fire hazards and take care of them immediately.
Keep a clean kitchen and do not leave any oven spills unattended.
Use your ventilation system when cooking.
Have an escape plan and practice with your family a few times a year.
Test your smoke alarm and change the batteries twice a year. Many people do this at the same time they turn clocks backward or forward as a reminder to change those batteries.
Smoke alarms should be on every level of your home, in your kitchen, common living spaces, and inside all bedrooms.
Fire Safety Sensor – LifeShield's patented Fire Safety Sensor is a great addition to your home security system. The technology will listen for the alarm on your current smoke detector and when it hears it, an alert will be sent to our monitoring center in order to dispatch the fire department. Whether you are home or away, the Fire Safety Sensor will work and provide you with an extra layer of protection when you need it most. Make sure you purchase one with your order or add it on to your system if you are an existing customer. Sign in to your web portal to order!