October 02, 2019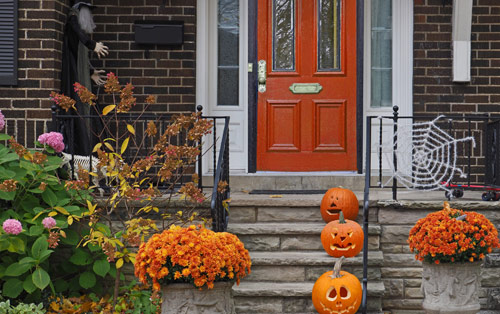 October has arrived and autumn is officially in full swing. Hopefully you'll be enjoying some favorite October activities like: parents weekend at colleges around the country, football tailgates, hayrides, haunted houses, the Columbus Day long weekend, outdoor fall kid sports leagues, NFL Sunday watch parties, Halloween, and (depending on where you live in the country) Mischief Night.
Regardless of the legendary fall fun days you have in store for you or your family, just remember that LifeShield is the secret to easy living! You can go off to any of these famous fall fun events with total peace of mind knowing that your home is protected when you're out somewhere having a good time.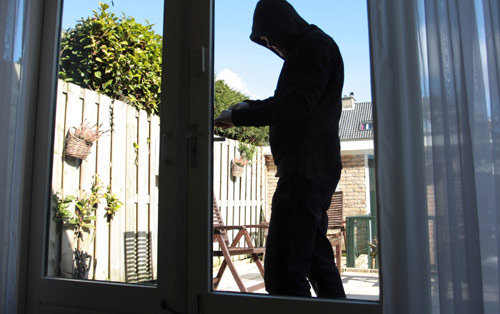 October is Crime Prevention Month
Since 1984, the National Crime Prevention Council has designated October as Crime Prevention Month as a reminder to keep our communities safe, and provides information through a variety of awareness initiatives. McGruff the Crime dog encourages kids and adults alike to "Take Bite out of Crime" with important messages about bullying, gun safety, online tech safety, and ways that individuals can partner with law enforcement to prevent crime, among other topics.
One way you can make a difference is to get your whole neighborhood behind the concept of whole home security. If you have a neighborhood homeowner's association, a co-op board or apartment manager, or some other management organization through which you can communicate, we suggest you share the good word about LifeShield.
Here's why: By protecting your home, you're also protecting your neighbors. LifeShield Indoor/Outdoor Security Cameras placed in and around your home can capture the images of would-be burglars looking to break into your home or car, and the HD Video Doorbell can help you stop porch pirates in their tracks.
When neighbors work together to share information and keep their homes secure — whether they're at home or away from it – they're creating a barrier to burglars and stamping out crime.
If LifeShield has helped stop crime in your home or neighborhood, we want to hear about it! Send us your LifeShield crime prevention story to mystory@lifeshield.com.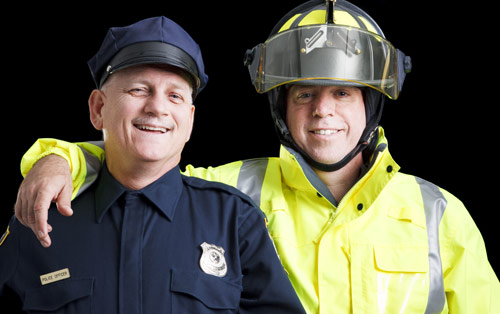 Important recognition: National Fire Prevention Week & National First Responders Day.
National Fire Prevention Week is October 6th-12th. This year's theme: "Not Every Hero Wears a Cape," focuses on the importance of planning and preparing for an escape from your home in the event of a fire. According to fireprevention.org, you only have a few minutes to get out safely once the smoke alarm sounds, so it's really important to plan ahead.
The time to escape is often less than 6 minutes after a fire starts. Following are some important tips on planning your escape in the event of a fire emergency:
Make a home escape plan by drawing a map of your home showing all doors and windows and discuss with your family in detail.
Test all windows and doors with children to be sure they open easily.
If possible, plan two ways out of every room.
Have a meeting place outside a safe distance from the home where everyone knows to go.
Practice fire drills in your home two times a year with all children so everyone knows what to do in the event of an emergency.
Teach children how to escape on their own in case you are unable to get to them.
Close doors behind you as you leave as it will slow the spread of smoke, heat, and fire.
Wondering where to install smoke alarms in your home and what to do when it sounds?
Install smoke alarms inside every sleeping room and outside every sleeping area.
Install smoke alarms on every level of the home.
Be sure you have a smoke alarm installed in your kitchen, as this is the #1 location where fires begin.
Smoke alarms should be wired so they are interconnected. That way, when one sounds, they all sound.
If there's a lot of smoke as you're trying to exit, remember to get low and stay low until you exit.
Once you hear the alarm, get all children and pets out of the house immediately and as quickly as possible.
National First Responder Day is October 28th. Only recently in 2017 was this day designated by Congress to honor the firefighters, police officers, EMTs, and all those who are first on the scene in life's most stressful situations. LifeShield recognizes the hard work, commitment and selflessness displayed by the countless men and women who dedicate their lives to keeping others safe and being there in times of pain or distress. Please join us in honoring, celebrating, and supporting these individuals today and every day!
LifeShield recognizes the hard work, commitment and selflessness displayed by the countless men and women who dedicate their lives to keeping others safe and being there in times of pain or distress.
Please join us in honoring, celebrating, and supporting these individuals today and every day!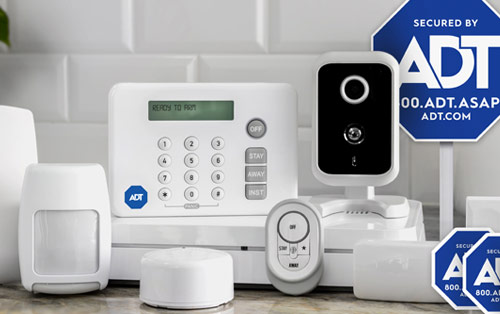 Hooray for International Internet Day!
Celebrated around the world on October 29th, International Internet Day recognizes the importance of new technologies that improve standards of living for people everywhere.
As a pioneer in wireless home security, LifeShield is proud to be counted in this esteemed category of new technologies that bring peace of mind and a better quality of life for people who use it.
Founded in 2002, LifeShield was started with one simple goal: to offer an affordable, wireless home security system using cutting-edge technology that cut the cord on the old hardwired systems, was easy to setup, and virtually impossible for burglars or home intruders to defeat.
With 20 patents and countless innovations, LifeShield was one of the first home security companies to provide customers remote access to its system via the Internet through a secure website or with free iPhone and Android apps.
With the advent of LifeShield, it became possible for homeowners to get state-of-the-art technology they could customize — at an affordable price.
Today, LifeShield protects homes in all 50 states and continues to upgrade its products and services with features you won't find anywhere else.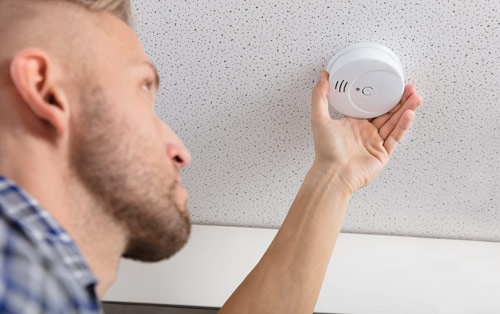 October Safety Spotlight: How to Properly Set Up Your Fire Safety Sensor
The LifeShield Fire Safety Sensor helps to monitor for smoke in your home and works with your system to send alerts to you and also a monitoring center if you have professional monitoring.
The fire safety sensor works by listening to your existing smoke or carbon monoxide detector to send a signal to the monitoring center whenever it hears your hazard detector sound. If you have interconnected (wired) smoke alarms, you will only need one fire safety sensor to meet your fire protection needs. However, if your alarms are not interconnected, we suggest having one fire safety sensor for each fire detector in your home.
Before you begin, it's important to be sure your fire alarms are siren-producing and do not "talk" because the fire safety sensor will not recognize the noise and will not alert the monitoring center.
After confirming your alarms are in proper working order, you can install your fire safety sensor(s) once you:
Determine exactly where your fire safety sensor will be mounted.
Choose a location for the fire safety sensor that is no more than 3" away from the fire alarm.
Find the speaker on the fire safety sensor and point it towards the fire alarm.
Attach the sensor by peeling the paper off the double-sided tape and press it into the ceiling. You can also use screws and wall anchors provided to attach it.
To add it to the LifeShield system:
Twist the fire safety sensor off of the bracket
Use your LifeShield app and go to Settings
Enter your master code when prompted
Select Devices
Select Sensors
Select "+ to add" at the top of the screen and choose "Fire Safety"
Follow the instructions to complete adding the Fire Safety Sensor to your system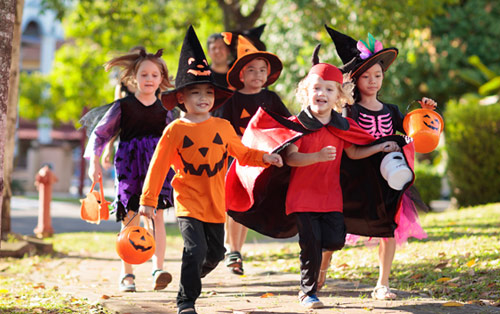 Happy Halloween!
October 31st is the one time of year where your doorbell gets a constant workout. Have some fun this year, and liven up your front porch game! Here are a few simple ideas:
Get a strobe light flashlight and position it outside pointed to your front door. The spooky lighting will signal to trick-or-treaters that your house is ready for some Halloween fun!
Keep the volume up on your front entry video doorbell speaker, and when your doorbell detects motion, greet the trick-or-treaters BEFORE they have a chance to ring the doorbell. The harmless startle will bring on the giggles from unsuspecting little ones when you swing open the door with your bowl of candy!
Dress up in costume yourself. When your doorbell signals that trick-or-treaters are approaching, swing open the door before they have a chance to ring it and shout "Happy Halloweeeeen" in your silliest or spookiest voice.
If you need to take your own children out to go door-to-door, put a bucket of candy outside with a sign that says "Be Back Soon! Take One Treat." Keep an eye on your HD Video Doorbell activity through the app and if you notice any kids trying to take more than one – or even if you don't — you can jokingly say right through the speaker "I said ONE!"
After dark, the night vision capability will make it easy to see everyone coming and going, so best to keep an eye on your front door activity well into the night. Turn your porch light out to signal you're out of candy or no longer an active house to visit.
How to keep safe on Mischief Night
This unofficial holiday, during which children play (mostly) harmless pranks on their neighbors, happens each year on October 30th – the night before Halloween. If you've never heard of Mischief Night, you might live in an area of the country that instead calls it: Goosey Night, Devil's Night, Gate Night, Cabbage Night, or Moving Night.
If you're not a fan of this tradition, a LifeShield HD video doorbell and/or a few cameras strategically placed around an especially well-lit property could just be the trick you need to spoil the mischief this year. If you have a garage, we recommend you park your car inside of it. Often, a simple sign on your property or an advance call to your neighbors to let them know you're not a fan of this holiday will stave off many would-be neighbor pranksters. It's also not a bad idea to encourage them to pass the word on to their kids that you have security cameras installed all around so they think twice before going around the neighborhood.
For additional help with questions about LifeShield's whole home monitoring and backup protection, call 877-464-7437.
Enjoy the legendary fun days of fall this month and stay safe!