June 02, 2020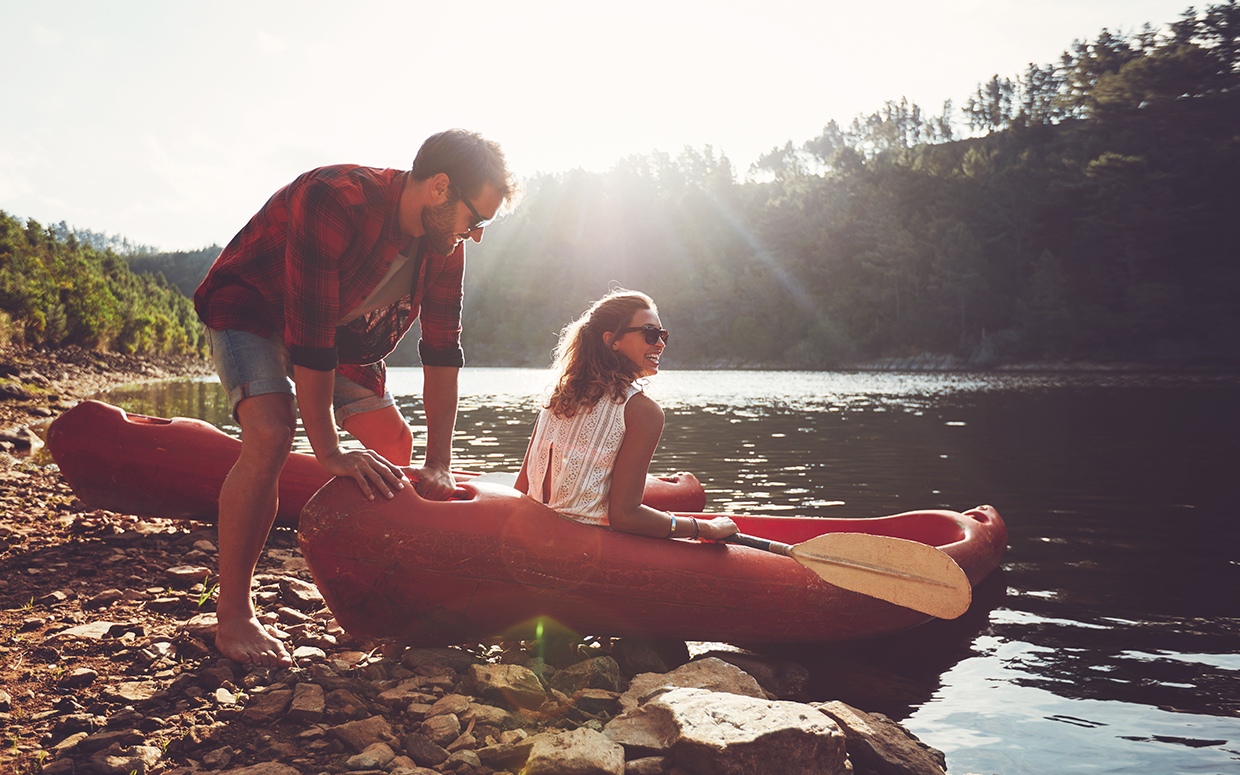 This month, we have summer tips for safely exercising outside during National Outdoors Month, and "do-it-himself" gift ideas for Father's Day. Also, learn more about Blue by ADT security cameras to help keep your home safe while you're out exploring.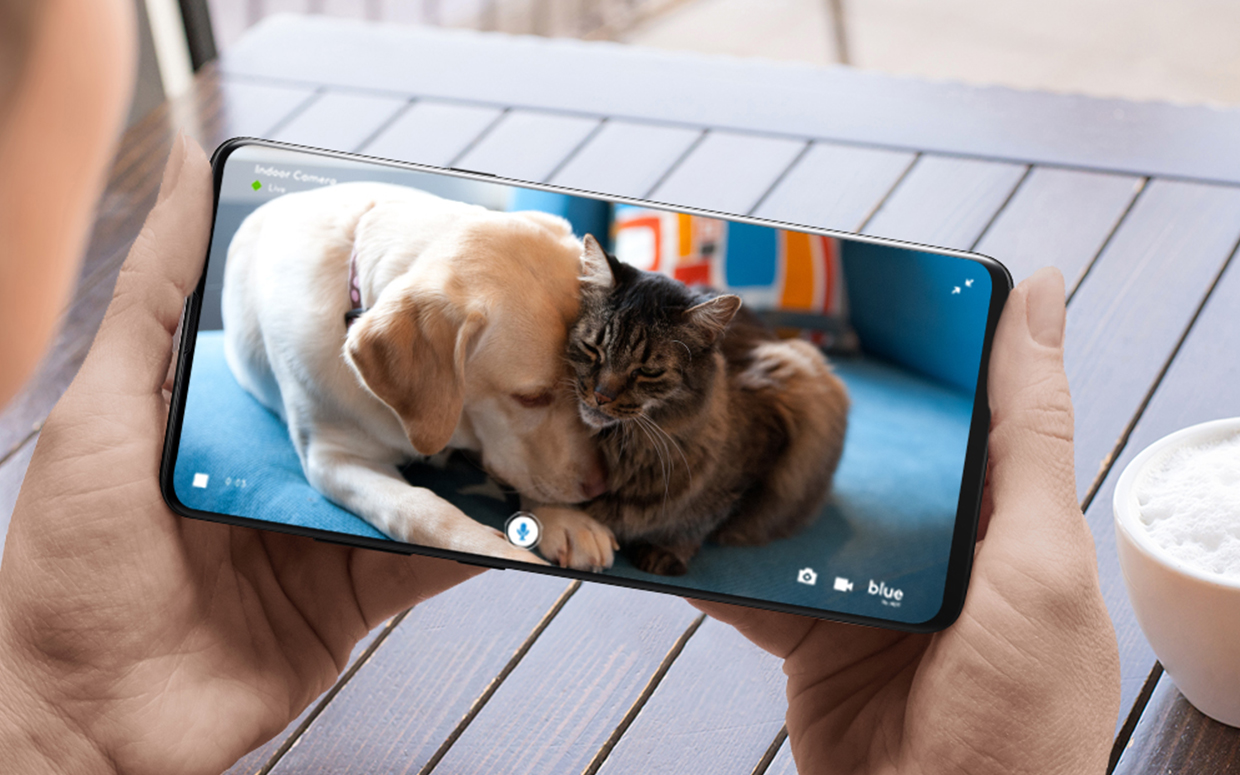 Smart cameras for every angle
While you are out and about enjoying the warm weather this summer, security cameras can help you protect the people, pets, and things you love most. Whether you want to protect your baseball cards or your babies, Blue by ADT has cameras that can help keep what is important to you, safe.
Simply set up cameras around your home or integrate them into a do-it-yourself security system. No professional installation is needed. Setting up each smart camera is easy.
Blue by ADT Doorbell Camera
The Blue Doorbell Camera senses motion at your front door and can send you an alert. With crystal clear HD video and facial recognition, you'll never have to guess who's there. Use 2-way talk to chat with visitors (or to shoo them away if they're trying to get their hands on your latest delivery.)
Blue by ADT Indoor Camera
The Blue Indoor Camera sports a bold look and just happens to be smart enough to fit in even the smartest homes. Pair your camera with smart home automation and use it to ask Alexa to turn off your smart lights or secure your smart locks. The HD device makes it easy to let them know dinner is ready with 2-way talk.
Blue by ADT Wireless Outdoor Camera
The Blue Wireless Outdoor Camera is smart and strong enough to take what Mother Nature throws at it. Day or night, rain or shine, with a 130° field of view, you'll get a clear look at what's happening around your home. You can also talk to your visitors using the camera.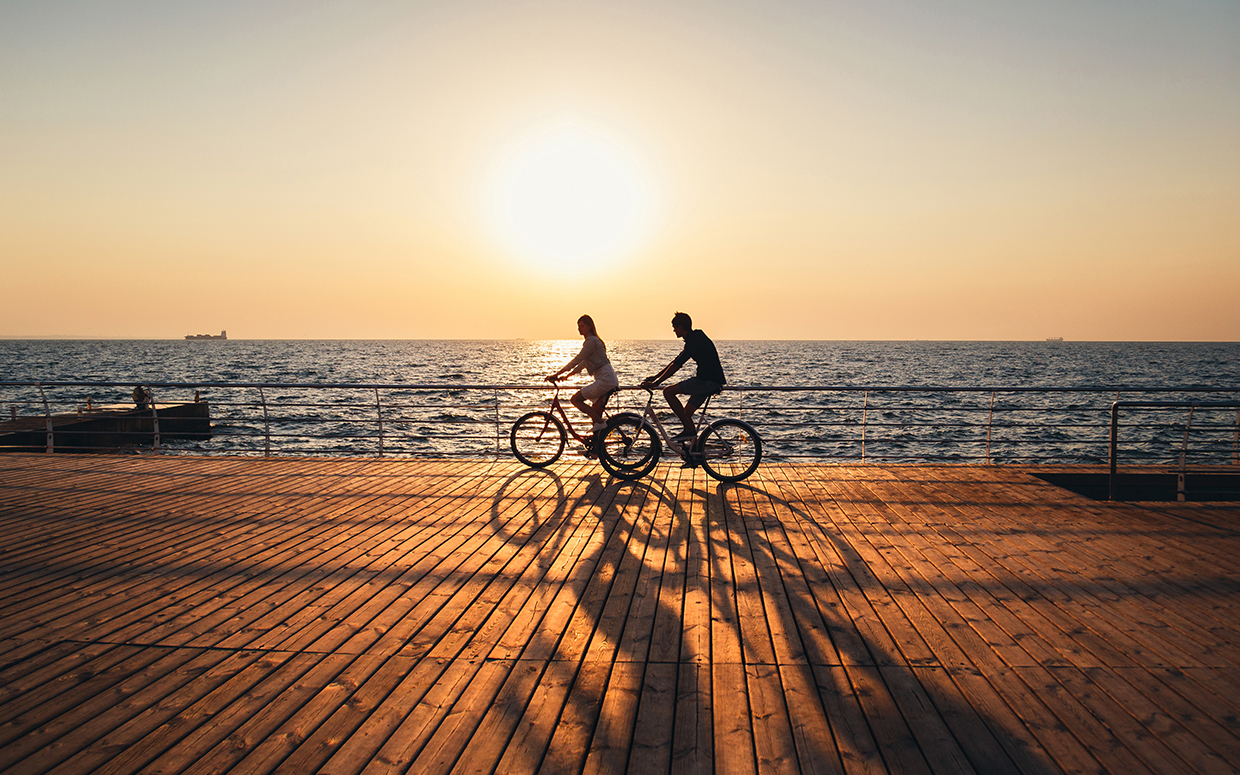 Let the summer sunshine in
The summer solstice on June 20th marks the beginning of summer and the longest day of the year. Enjoy your extra daylight hours safely during National Great Outdoors Month, while social distancing. As the weather warms, remember to wear sunscreen and bring drinking water. Here are a few ideas for getting fresh air or exercise while you're staying safe at or near your home.
Go on a walk, jog, or bike ride in your neighborhood. Don't forget to wear reflective safety gear if you exercise after dusk.
Entertain the kids with sidewalk chalk art activities and hopscotch.
Fill a small baby pool in your yard or patio area for your kids or pets and capture the memories on camera.
Create an obstacle course or treasure hunt in your home's outdoor area.
Set up a makeshift golf course with cups for holes.
Take a walk, go birding, or hike a nature trail at a nearby state or national park. Remember to keep 6 feet away from others.
Enjoy seeing wildlife and sunshine while getting in some exercise biking or kayaking.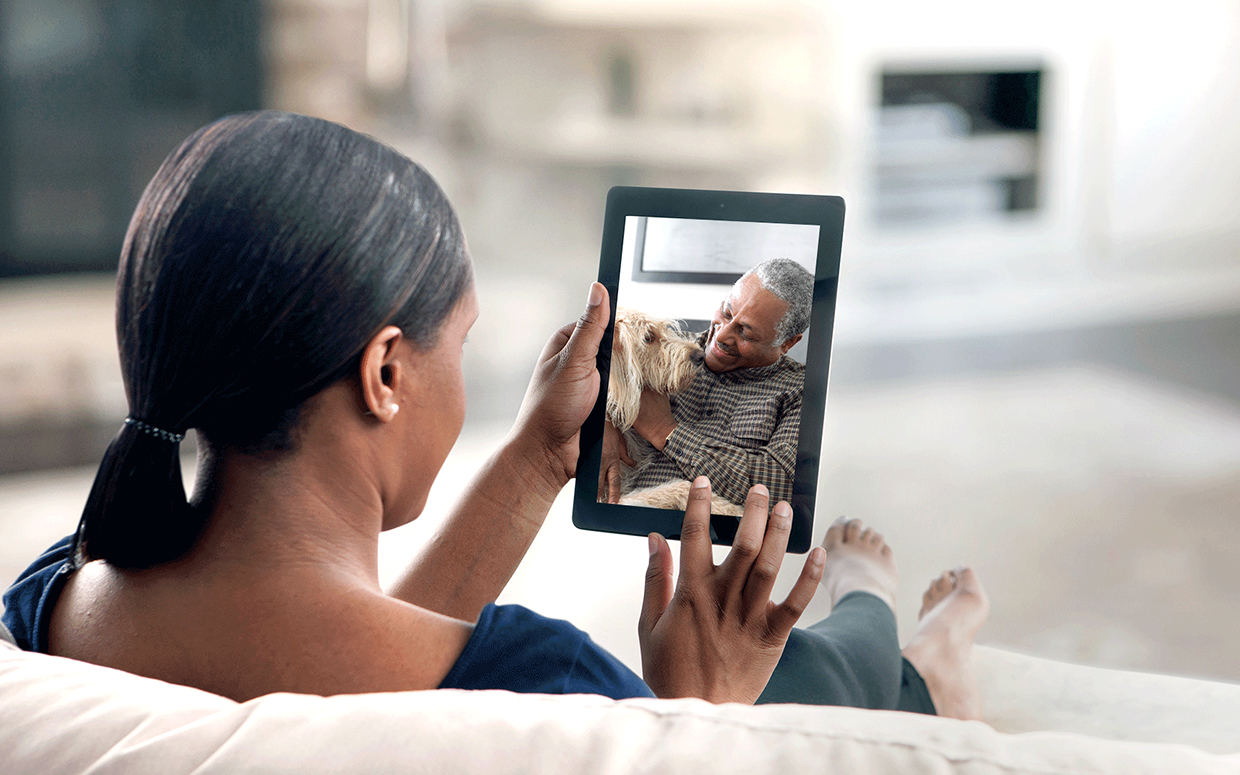 Do-it-himself security for Dad
How many times did your Dad tell you to turn off the lights when you were a kid? Now you can flip the switch on him for Father's Day. Get Dad a smart home security system that turns off his smart lights and helps protect his home. Or get him standalone Blue by ADT cameras to see, hear, and talk to his home's visitors. He can use his security devices to watch for deliveries out front, lock his smart locks, and even call the dog off of his favorite easy chair from another room. Your Dad can set up his system or cameras himself in less than 1 hour and control everything from one app.