September 22, 2018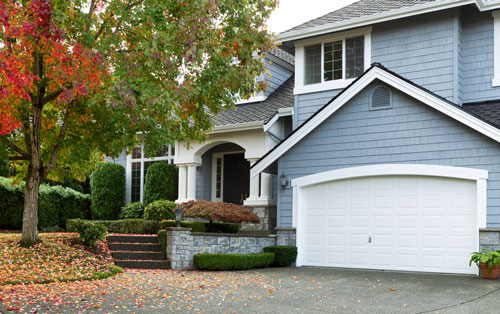 September marks the end of summer with cooler weather fast approaching.
While the calendar may say that each new year begins on January 1st, for many of us, September is the month that feels like we're kicking off a new year.
Even if you are no longer tied to the new school year schedule yourself or through your children, that feeling of starting over in September is never really lost.
Embrace your changing routines and enjoy new beginnings!
New Schedules
By now, your school year routine is falling into place and school sports and clubs are getting started. One great reason to purchase a home security system is the ability to check on your children when they get home and you are still at work. Cameras allow you to look in on kids at any time, from anywhere with our free mobile app.
National Preparedness Month
National Preparedness Month (NPM) is recognized each September as an important reminder that we must prepare ourselves and our families to be aware of lifesaving skills that can keep us safe. According to ready.gov, "This year's NPM will focus on planning, with an overarching theme: Disasters Happen. Prepare Now. Learn How. "
As part of your personal readiness efforts, be sure you have a LifeShield system with flood sensors and accurately placed fire and carbon monoxide sensors to ensure your home and family are safe from fire, flood, and CO poisoning.
National Family Day is September 26th
Spend time with those closest to you by doing something fun for the whole family! If you and your loved ones do not reside near one another, make time in the day for a phone call to catch up.
Consider purchasing a LifeShield Home Security system for a family member this year and you will gain the ultimate peace of mind knowing your loved ones are safe.
LifeShield at Home: Tips on Securing your Attic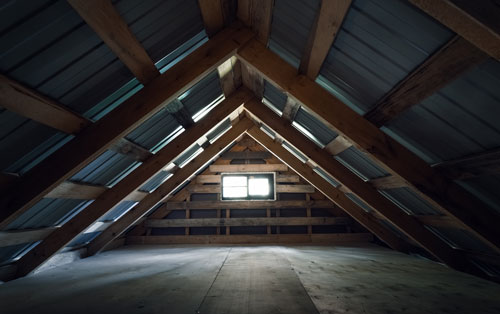 Q: Who installs security measures in their attic? 
A: Smart people looking to keep their whole home safe and secure.
Following are a few dangers to leaving your attic unsecured:
LIFESHIELD FIRE & SMOKE MONITORING
-Attic fires are reported to be some of the most destructive and dangerous types of fires. Wood framing and sheathing in attic and roof construction, coupled with the common lack of sprinkler systems and fire monitoring, leave no time for early fire detection. Attic fires are fierce and spread quickly, often ending in severe damage or total destruction of the home. Adding a LifeShield Fire Safety Sensor will give you early notification if there is a problem.
 -A sensor on the pull-down ceiling stairs to the attic will help to notify you when someone is coming or going, (including curious kids!).
-HVAC units and ductwork are often stored in attics, so a flood sensor is a good idea to have installed as well.
-Old houses with a separate staircase to a finished attic should have proper security sensors attached to all doors and windows.
Consider every inch of your home before ordering your home security system from LifeShield, and think about how best to secure each space. That is the key to whole home security and total peace of mind!
Best home security system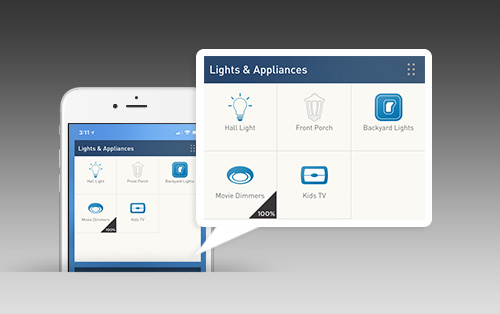 When making an alarm system purchase, you want to choose the best home security system that fits your life. Customization options are important, so do your research.  Home monitoring and installation costs should also be a concern. Not everyone will need every aspect of a home security system, so it is important to focus on what is best for where and how you live.
LifeShield provides the best home security systems that can be customized to your family and your needs – whether you want a security camera that protects against intrusions, package theft, and vandalism or you want a security camera so that you can check on your family when you cannot be home. It is easy to protect everything that you care about with the best home security system that is personalized for your home.
At LifeShield, we believe we have the best home security system for your home at the best value for your budget. And if there is an intruder, LifeShield will be there to ward them off and alert you and the authorities that someone has broken into your home.
Are you ready to get started on building your perfect home security system? If so, Let's Get Started.
Protect Your family
There is no doubt that any home security system is better than nothing at all. Studies show that if you have a home security system installed at your home, you are three times less likely to be burglarized than if you didn't have a security system at all.
Once you install a whole home security system, you are more likely to get your belongings back if they are stolen, you are less likely to have a burglar enter your home, and you are more likely to be passed over in favor of another home.
When a criminal sees the LifeShield sticker or sign in your yard, they are aware that you have a superior home security system in place and will often not even bother trying to gain access to your home for fear of getting caught.
Protecting your family is one of the most important responsibilities we have, whether we are at our homes or not. LifeShield offers customers the option to check on your home while you are out and about, using either our online platform or the handy mobile app – (or both!).
If you would like more information about having one of our top-rated home security systems installed in your home, please contact our security experts today.
Camera
The best home security systems include security cameras in their package so people can see who is outside and inside the home at any time of the day or night.
This is great for someone who is not always home or someone who wants to monitor different parts of the home at different times.
Smoke, Carbon Monoxide, and Heat Detectors
The best home security systems do not just protect you from the things that go bump in the night – they protect you from natural disasters and dangerous situations that are out of your control.
Our Fire Safety Sensor works with your existing smoke and carbon monoxide detectors. Our patented sensors will listen for the unique siren sound that comes from your existing sensors, and will send a signal to the monitoring center alerting emergency response services to be dispatched to your home immediately.
Flood (Water) Sensors
Do you live in a flood zone? The best home security systems will have flood sensors that will alert you if there is water present in your home – namely in basements, garages, or other outbuildings. If you have a sump pump in your basement, or it tends to flood in heavy rain, you might want to consider this addition to your home security system.
How often have you sat somewhere and worried that your basement was flooded? Now you do not have to be because you can check the sensor remotely to determine if there is an issue.
Alarms and Sirens
An alarm or siren is one of the most important, though underappreciated parts of a total home security system. An alarm can keep you safe because if a burglar or criminal does ignore all of the other signs that you have an alarm system, a siren is a pretty clear sign that they have been caught.
Even more importantly, it warns your family that someone is there who poses a danger to your safety – and even a few seconds can be crucial.
You can customize alarm siren coverage by adding repeaters in your home, giving you many points of sound for the alarm so you can make some rooms louder than others.
Entry Point Sensors
How does someone get into your home? Typically, they use the entry points that are available to them: windows and doors. The best home security systems will add window and door sensors to your home. These come in two parts that go on the frame of the door or window and on the door or window themselves. When the sensors are too far apart when the system is armed, an alarm will sound.
Glass Breakage Detection
Glass breakage detection is key for the best home security system because it is a sensor that doesn't have a clear work-around like other sensors do. With door and window sensors, the work-around used to be breaking the glass so that the sensors would not alarm. Now, glass breakage detection makes that impossible.
If glass breaks in your home and you have a Glass Break Sensor, LifeShield will sound the alarm and alert you that there was a problem – whether one of your children accidentally broke a window – or it is an actual intruder. Either way, you will get the notification immediately.
Fall Fun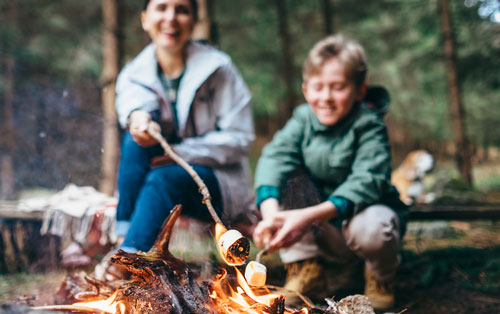 Enjoy the outdoors during the fall season with plenty of local activities and events taking place.
Bonfires are popular in the fall. Here are some safety tips to consider:
Keep a bucket of water or garden hose nearby in case of an emergency.
Always burn dry materials; burning wet materials causes a lot more smoke.
Keep your bonfire away from homes, sheds, trees, bushes, fences and other things that can easily catch fire.
Do not use chemicals to build the fire, as this will surely send your fire quickly out of control.
Keep children and pets away from the fire at a safe distance.
Do not leave the bonfire unattended.
Once the fire has come to a stop, spray the embers with water to prevent it from reigniting.
Additional Fire Safety Sensor tips:
LifeShield has a patented Fire Safety Sensor that works with your existing smoke or carbon monoxide detectors. It contains a small microphone that listens for the unique siren sound that comes from your existing sensors. If it detects that a smoke or fire alarm has gone off, the Fire Safety Sensor sends a signal to the monitoring center alerting emergency response services, whether you are home or not. With other systems, you actually have to be home and be able to press the fire or panic button yourself. Purchase a Fire Safety Sensor by logging into your customer portal here, and be sure you know whether you have wired fire alarm in the home or individual ones. With wired, you only need a single fire safety sensor since the other units "hear" the triggered alarm; if you have individual units on batteries only, you'll need to install a sensor next to each and every fire alarm unit.
Fall Fun Reminders
For many, a new sports season for your kids and grandkids is just beginning. Many weekends will be spent traveling to away games and watching them play. Make sure your home is secure and armed before leaving! That way you can fully enjoy the game without worry.
National Football and National Hockey seasons are wrapping up pre-season and beginning their 2018-2019 season. This time of year brings a lot of joy to sports enthusiasts and allows for plenty of social events. Whether you go to the stadiums to watch live or catch a game on the TV, there is ample opportunity to spend quality time with your family and friends.
Stay safe everyone!