March 15, 2018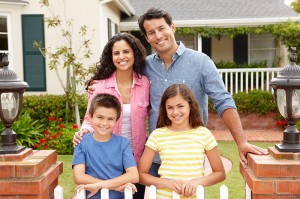 Warmer weather is around the corner and spring will be here soon! That means new routines, windows open and less time spent in the house.
Keeping your home and family safe can also become a little more challenging as you are trying to manage new schedules and keep up with your own commitments.
Since reminders are always a great way to stay ahead of the game, we put together a short list of to-dos that will help keep you and your family safer.
Check all your smoke detectors for low batteries.
Make sure all door locks are working properly.
Yes, deadbolts are best and should be installed on all exit doors.
Trim shrubs around your home to prevent areas for burglars to hide.
Double check that all outdoor lighting is in working order.
Make sure your LifeShield Home Security yard sign and window sticker are in place and visible
Enhance your LifeShield system for added protection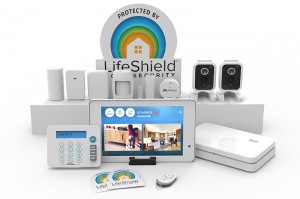 LifeShield recommends protecting against more than just burglary. Springtime also means increased rain, wind, and foul weather.  You can make your home more secure by adding these easy-to-install components to your LifeShield system:
Outdoor Cameras– Point cameras in the direction of all entry points to your home, as well as vehicles in your driveway.  And get in the habit of locking your car doors!
Water/Environmental Sensor– It is important to monitor for hot, warm, or cold temperatures, as well as to detect water. Once sensors are installed, your LifeShield system will alert you to extreme temperatures or water issues like a busted pipe or failing sump pump.
Glass Break Sensor– Do you have any large glass windows or doors in or around your home? While they look really beautiful, unfortunately, they can break due to a storm, a falling tree, or a frustrated burglar who can't enter your home through an unlocked door.  LifeShield's glass break sensors offer smash and crash protection so you will know the moment someone or something has broken through a window or door.
Order these essentials today and stay safe! https://login.lifeshield.com/
Start preparing for your big Spring cleaning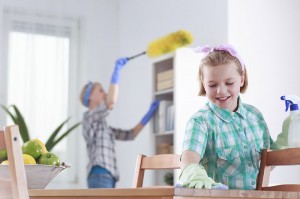 The winter months are coming to an end and spring is just a couple weeks away. We all get a sudden urge to come out of hibernation – open the curtains, let in sunshine, and clean! While you are decluttering closets, do not forget to address other issues in the home that need attention, such as:
Cleaning products present dangers when they are too old or they have been knocked over and spilled inside the cabinet. Go through, toss what's no longer good, tighten caps, and safely clean up spills
Medications should be up to date. Anything that has expired, toss! Research safe ways in your local areas to dispose of prescription medications.
Stock up on emergency kit items and have a plan.
Change your HVAC filters. Your home absorbs dust and unwanted moisture over the winter and it is important to change your filter often. This is a great time to improve the air quality in your home and prevent mold from building up.
Go a step further, and clean your dryer vent, vacuum canister, and refrigerator water filter as well!
No one knows your home better than you do, so who better to do a whole home inspection? Give your home a quality check inside and all around the outside if your home to make certain there was no damage or new leaks caused by the winter weather.
Test your LifeShield Security system to ensure all of your sensors are in working order. To do this, turn monitoring off while testing your system. You can select the amount of time you would like to put your system in test mode. This is also a good time to remove any old security codes you created for baby sitters, dog walkers, and home contractors who no longer work for you.
Traveling over Spring Break? LifeShield will hold down the fort.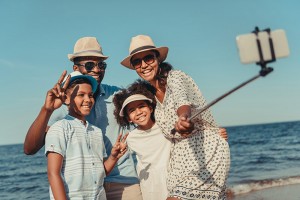 Keep your mind at ease while on vacation, knowing your LifeShield system is armed. Following are a few tips to keep in mind while traveling:
Don't advertise– With social media being a big part of our lives today, we know it's tempting to broadcast your incredible trip to Mexico in real time, however, you're also letting anyone who may be planning to break in know you're away from your home. Relax on your trip and post about the beauty and great time you had once you have returned.
Let your close neighbors or family members know you are traveling.They can keep an eye on your house and make sure nothing appears out of the ordinary. 
Have a plan for your mail– Depending on how long you are going to be away, either stop your mail temporarily through the USPS website, or ask a neighbor or family member to pick up your mail while you're gone.
Cover up the valuables– don't leave important documents and valuables out, especially in sight from windows.
Arm your LifeShield System!Whether you are going away for a weekend or a week, make sure all the doors and windows are closed and locked, and your LifeShield system is activated before you head out on your next adventure. 
Have fun!
---
Reminder: updates to your LifeShield System
Don't forget: All LifeShield customers who use video camera monitoring as part of their total home security package will enjoy enhanced camera media storage beginning on April 11, 2018! That means customers will no longer have to manage weekly media or worry about storage limits because media will delete on its own after 30 days for Basic Camera Storage or after 60 days for Advanced Camera Storage customers.
Got a video clip or snapshot you want saved? Download it now to your personal device.
Turn on Advanced Motion detection!
Now, LifeShield cameras can provide the benefit of Advanced Motion Detection based on a motion window you set and whatever sensitivity you choose. When motion is detected, the camera will then record that event for 30 seconds so you can see what caused the event.
This added feature is at no additional cost to you! You will just need to activate and customize this feature on your LifeShield app or web portal settings to get started.
Beta Programs
Are you interested in using new LifeShield features before anyone else?
We have new and exciting features coming that you can be among the first to try!  Sign up for our Beta Program and be the first to test the latest updates to our system. 
If you are interested, please email Beta@lifeshield.com. Your account will be reviewed and someone from our Beta Program team will contact you upon start of our next Beta program.