March 19, 2019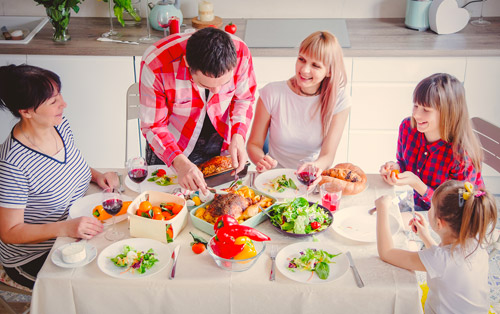 Yep, there's a spring in our step and that's because March wants to go in like a Lion and out like a Lamb! Regardless of where you live in the country, the spring season generally brings new routines, holiday travel, and more outside time with it.
If you're headed out of town on spring break, or taking the kids to visit Grandma and Grandpa, be sure to arm your LifeShield system and check it often. Burglaries spike during peak vacation times, and this time of year is a popular time to go away and leave the house vacant.
You're awesome! Keep it up.
Are you still committed to those New Year's goals? If you promised yourself to be more active and get more exercise, the warmer temps will certainly make that goal more attainable. They say it only takes three months to make a lifestyle change a habit, so keep pushing on through March and you may find that your goals have become your new normal.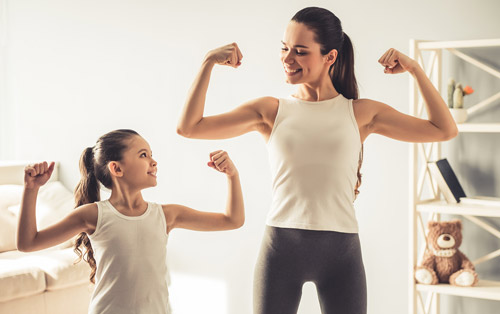 This One Goes Out to All the Ladies
Did you know that more than 50% of the population in the United States today is female?
Every year in March we recognize International Women's Day, a global day to celebrate the social, economic, cultural, and political achievements of women.
And every day, more and more women become economically and socially independent.
This month, LifeShield is taking this opportunity to raise consciousness about the different ways that all women, whether young or old, living alone or with a friend, boyfriend, partner, or spouse, can be safer at home. Following is an important checklist of things you should do to protect yourself or a loved one:
Install wireless indoor and outdoor cameras. A camera pointed toward your front porch will record video and take snapshot images of anyone coming to your door. Point one toward the driveway and in the backyard as well to capture anyone who might be sneaking around the home.
Set up push, text and email notifications. Once your cameras pick up motion, you'll receive an immediate notification with a still image and an alert that motion was detected. You can then tap to view live video of the incident to see who or what caused it.
Customize your system for maximum security. Place sensors on every door and window to maximize protection at every possible entry point. By naming door and window sensors, you'll know exactly which window or door was compromised the moment it's opened.
Don't forget basements and fire escapes. Regardless if you're a city or a country girl, pay attention to those alternative ways to enter your residence. Secure the entrance with a sensor, and add motion detection as well for extra protection.
Leave the lights on at home. Lighting around the outside of your home increases the chance that someone will see a burglar trying to break in. Simply leaving a front porch light, driveway light, and back and side yard floodlights will send burglars looking elsewhere.
Don't give your home security system code to anyone!  If you need to allow someone access to your house, assign a separate home security code to them, so you can cancel it without having to change your own. Plus, it allows you to keep track more easily when the person is coming and going.
Use the buddy system. Check in with a trusted friend or loved one daily to let them know you're home safe. Making this part of your routine means someone always knows where you are and that you're ok at the end of the day.
Get a dog. It's a well-documented statistic that burglars want easy access to a home. A barking dog draws attention to them and makes them think twice about entering your home.
Display several home security signs on your property. Whether it's a sticker on your entry doors or yard signs posted near the walkway, the presence of a warning that your home is protected with a LifeShield Home Security system is a known deterrent to would-be burglars or criminals.
Don't have any bushes and shrubs around your home taller than 3 feet high. Homes with overgrown landscaping surrounding the home give burglars the perfect place to hide out and survey whether someone's at home or not. It also prevents neighbors and others from seeing someone suspicious lurking.
Double up on safety. Even though your doors and windows are protected, consider adding glass break sensors or motion sensors to certain areas of your home to ensure there's no way that burglar can get in without notice.
Using your home security system is incredibly liberating because you gain instant peace of mind whether you're at home or away.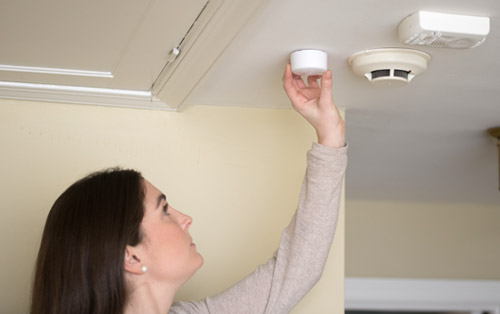 Use your LifeShield system to the fullest!
Knowledge is power. Become a LifeShield Power User to make your life easier, and your home more secure.
There's more to protecting your home than just from burglary. Don't forget the dangers of fire, CO poisoning, floods, and fluctuating temperatures.  
Fire: A patented LifeShield Fire Safety Sensor in your home means that not only will your fire alarm sound, but the fire department will be dispatched. This can be the difference between life and death – because the moment a fire starts it spreads quickly and you may be asleep or not at home to react to it until it's too late. Be sure your LifeShield Fire Safety Sensor(s) is installed properly, and also remember to keep a fire extinguisher close by (and close to the kitchen where most home fires start).
Carbon Monoxide: Carbon monoxide is called the "silent killer" because it is colorless, odorless, tasteless, and does not irritate the skin or eyes. That means, if there is a CO emergency in the home you might not even be aware of it, lose consciousness and be unable to escape the danger. The Fire Safety Sensor works with existing interconnected smoke detectors and carbon monoxide detectors in your home and will alert emergency services in the event of an emergency. This is particularly important when you or your family are sleeping. (*Please note: This sensor may require additional purchase of these products for full home protection if you do not already have a CO detector in each room. LifeShield is not responsible for the failure of third party smoke/carbon monoxide detectors.)
Water and Temperature: LifeShield offers a temperature/water sensor that can monitor for hot, warm, and cold temperatures, as well as detect water after the probe has been in water for 3 minutes. If you're wondering where to put this sensor, consider places where sudden water can cause real damage, like the laundry room, bathroom, basement, garage, or even a secondary home because you're not there all the time. The sensor is also ideal for places where water pipes run such as the utilities closet and kitchen. Knowing that temperatures are dropping in your home in real-time can save you from frozen pipes bursting because the heat was not working. It's also a good idea to name each sensor and configure alerts so you receive a notification for the specific sensor, the moment it is triggered.