May 10, 2018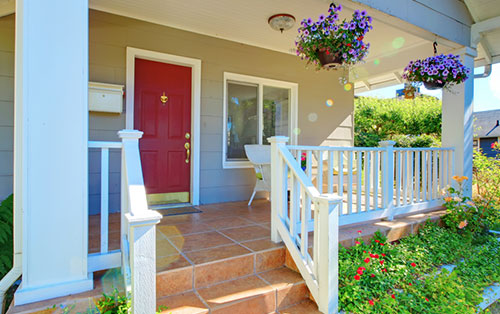 Depending on where you live in the country, the month of May brings warmer weather, blossoming flowers and vacations just around the corner. With all the traveling, sporting events, swimming activities, bbqs, and other social events that are suddenly popping up, it is a good idea to get your LifeShield Home Security system ordered and set up now.
Experience the ultimate peace of mind while out all summer. We promise, it will be worth it!
Go outdoors, plan a road trip, set up your new LifeShield system and enjoy the last month of spring!
Let's hear it for all the moms!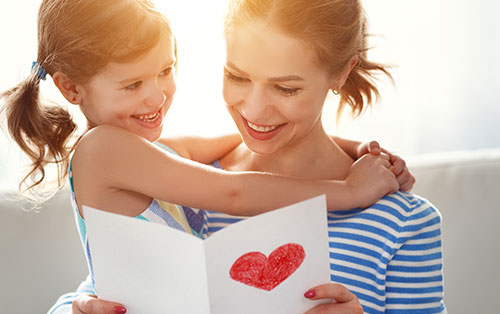 Each year on Mother's Day, we celebrate mothers, grandmothers, and special caregivers in our lives for all the hard work, love, patience, and support they provide.
How will you celebrate Mother's Day this year? The following are a few gift ideas to help you plan:
Experience gifts are both thoughtful and the way memories are made. May and June bring about a lot of fun activities. Check out your local area guides to find out about upcoming festivals, designer house tours, outdoor hikes, and local theatre options. Mom will love it!
Keep Mom safe. LifeShield wants to help celebrate your Mom this year with a special offer on a new LifeShield system. You can also find special pricing on accessory items to go with her current system, such as extra sensors, add-on glass break sensors for patio doors, and additional cameras. Order online and save during our spring sale!
If you want to give a more traditional gift, here are a few suggestions to help inspire you:
Flowers – Did you know carnations are the traditional flower for Mother's Day?
Spa or massage gift card – Treat Mom to some much-needed relaxation.
Food – Make her favorite homemade meal or take her out to dinner at her favorite restaurant.
Wine – Does your Mom love a favorite wine? Pick up a bottle of her favorite red or white.
Sweet treat – Visit the local bakery and bring a special treat just for her.
Movie pass – Give Mom a gift card to the theatre to go see your favorite flick.
Breakfast in bed – Simple and classic. If you add a favorite homemade card, some fresh flowers, and let her sleep in, you've got a winning start to her special day.
However you decide to celebrate this year, the most important thing is to tell her how much she means to you!
Memorial Day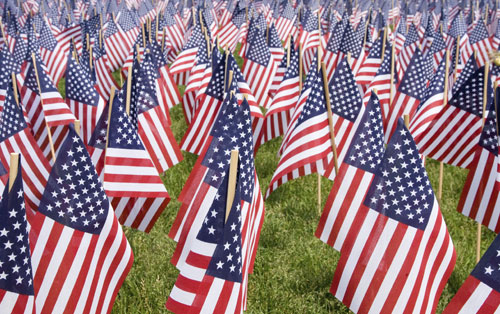 Memorial Day, May 28th, is a solemn day where we are called on to remember our brave men and women who have died serving our country. LifeShield appreciates all the military service men and women and their families for your sacrifice, your bravery and for keeping our country safe! Thank you for your service!
If you are looking to recognize this holiday, there are many ways to celebrate and honor those who have served. Here are a few ideas:
Volunteer at a local Veteran's organization.
Research charities and donate to the families who have lost loved ones.
Spend time reflecting during the National Moment of Remembrance, at 3:00pm local time.
Fly the American flag at half-mast until noon.
Show your support by wearing red, white, and blue.
Attend or participate in a parade.
PLANNING TIPS FOR A SAFER MEMORIAL DAY HOLIDAY WEEKEND
Many people gather family and friends to spend time together over Memorial Day. Follow these safety tips for a successful event. 
Hosting a BBQ with friends and family? Always be sure to:
Keep your grill at least 10 feet away from the house.
Clean your grill regularly to avoid grease build-up.
Not have any decorations on or near the grill.
Keep a water spray bottle and fire extinguisher nearby in case of emergency.
Never leave the grill unattended – ever.
Turn off the grill and propane tank when you are finished; if using coals, be sure they are completely out.
Heading to the pool or the beach for a good swim? It's so important to keep an eye on young and weak swimmers at all times. It only takes a moment for a child to slip under water undetected. Be sure to wear lifejackets or inflatable swimmies/tubes, and use sunscreen to protect your skin from the strong sun. Reapply every two hours and after a long swim.
Having trouble getting your LifeShield Home Security system up and ready to arm? If you are a new customer, make sure you have the system set up properly and you remember your master code, security question and answer, etc. For our long-term customers, a refresher on this wouldn't hurt! Also, make sure everything is still in working order. If you need new accessory products, order online here. If you order soon, you'll catch our spring sale!
In the event of an emergency, we have a fire safety sensor that will listen for your fire alarm and alert our monitoring center immediately. The fire department will be called when necessary.
Wedding season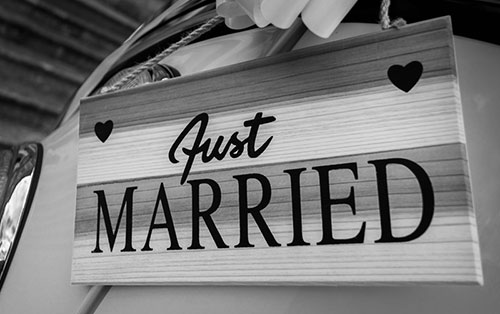 Love is in the Air!  May and June are very popular times for weddings. It's also a popular time to receive monetary gifts and expensive items from your registry. 
Newlyweds should prioritize getting a home security system like LifeShield as they build their new nest together. Consider this when planning for the wedding and honeymoon: 
When leaving for the honeymoon, how can we protect our valuable new wedding gifts?

Install a LifeShield Home Security system with indoor and outdoor cameras so you can keep your home and valuables safe.

What are the best places to stash gifts and valuables while away?

LifeShield recommends storing them in a safe place in your home; in a closet or storage space with an internal sensor so you receive an instant text message the moment the door is opened.

How soon do newlyweds hit the bank following the wedding?  Before or after the honeymoon? 

Make a plan now so that you do not have cash and checks just lying around the house.

Is it common for brides to leave their diamonds/wedding rings at home for fear of losing them?

If so, be sure to have a properly installed LifeShield Home Security system so it's not stolen while you're away.
A LifeShield Home Security system is a gift that keeps on giving! Consider giving one to the newlyweds in your life. They will thank you every time they're able to check in on their home and pets from their mobile device. If the couple already has a LifeShield system, consider expanding their safety and purchase some additional accessory items or a year of monitoring.
Skin Cancer Awareness Month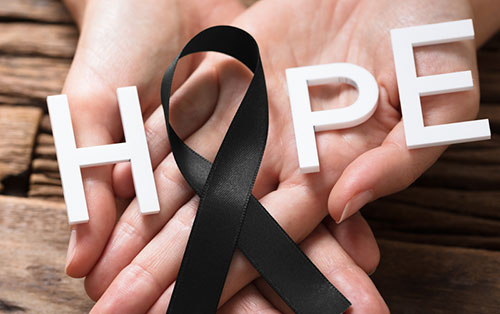 May is Skin Cancer Awareness Month. Although skin cancer is the most common in the United States, fortunately, it is also one of the most preventable forms of cancer. Be sure to schedule your annual skin check wellness visit to a dermatologist.
May is also the perfect time to get involved by donating to a charity to support research and to raise awareness through education. Research helps to advance towards treatment and hopeful cures. By raising awareness about the dangers of unprotected skin exposure and practicing safe habits while in the sun, behaviors can change and decrease the number of those diagnosed with this disease.
Follow these outdoor safety tips:
Sunscreen
Hat
Sun shirt/rashguard when swimming
Sunglasses
SPF lip protection
Now that the sun is shining brighter and stronger, it is time to stock up on your sunscreen. It is always important to wear – whether you are going for a quick walk, laying on the beach or cheering your family on during their soccer game. Whenever you're outside, wear sunscreen!