July 25, 2018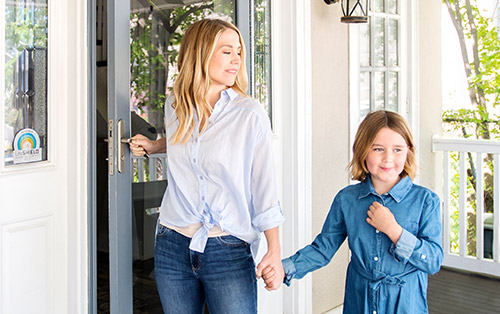 Summer is in full swing and many people are preparing to take an extended summer vacation. Whether you vacation in tropical weather, the city, the mountainside or by the lake, vacations are a great time for family and friends to spend quality time together.
LifeShield is here to remind you that regardless of where you go do not let your guard down! Summer is a very popular time to purchase a home security system for a reason. If you do not already have a security system for your home, consider purchasing your LifeShield Home Security equipment before you leave. Trust us – it is no fun to come back home and discover you have been burglarized — but unfortunately, countless individuals will have that very experience this summer.  Call now to take advantage of our summer savings!
When packing for your trip, kids sporting events, or wherever July takes you, make it a top priority to secure your home. One simple trick is to make it look like someone is home. Leave a car parked in the driveway, stop mail if you will be away for an extended period, and put timers on lights inside and outside. Lastly, do not leave your home without arming your LifeShield Home Security system.
Depending on where you live, the warmer weather really starts to spike in the month of July. In this month's newsletter, we'll share some tips and techniques to help you and your family stay cool and safe whether you're out and about celebrating the freedom of summer, or home relaxing on a staycation.
Securing your garage is critical to your safety!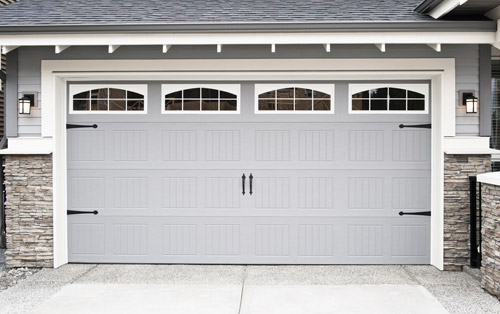 Security protection is important for all rooms in your home, including the garage. When setting up your system and arming it, it is important to secure your garage tightly. Here are a few reasons why:
– Did you know that nearly 10% of all burglars enter the home through the garage? An open garage is an invitation to burglars wanting a quick score.  Easy in, easy out.
-Some criminals look for women who are home alone during the day.  It is shocking how often crimes happen where the criminal enters through an open garage door.
-Thieves are savvier than we think and will break into your home in the most obvious ways. They know many people do not bother to lock the garage windows or the entry door to the home that leads in from the garage so that is often how they enter. Keep the garage door closed, and always lock the door that leads from the house to the garage as you would any other exit door!
-Garage door openers are very easy to trip. If you are on vacation, you will want to know immediately if your garage door has been opened. Placing sensors on your garage door and the door that leads from the house to the garage is important to ensure you get notified.
-People who park their cars inside the garage often leave computers, wallets, and purses in the car. Too often, burglars just go for an easy score and steal what is in your car.
-If you park your car on the driveway, be sure to lock your doors. Use a handheld garage door opener over your car's Bluetooth option, so you can take it inside with you when you are home for the night. Otherwise, burglars only need to hit the garage door opener in your car to access your garage and enter your home.
-Expensive items like tools, bikes, kayaks, and sporting equipment are typically stored in the garage and are favorite items for burglars since they are easy to steal and even easier to resell through Craig's List. Keep curtains or blinds on your garage door windows so burglars cannot see in.
-A fire safety sensor in the garage can reduce the risk of serious fire damage. Fires can start anywhere in or around the home, and the garage is no exception.
-A LifeShield camera can be mounted on the exterior of the garage allowing you to see who is in your driveway, and other activity going on in the surrounding area (including what kind of animals are eating your beautiful garden!). Set it to alert you via text message or image capture any time motion is detected.  Add another camera inside your garage to capture any activity there as well.
What can you do?
Keep your home safe and secure by closing and locking ALL garage doors, house doors and windows every time you leave the house or come home. Remember to count the garage windows and doors when ordering your LifeShield Home Security system. An exterior camera is a smart move too.
Summer fun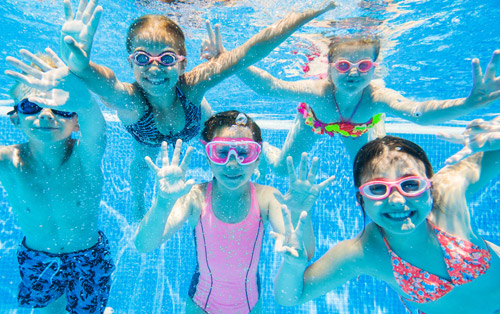 There are many outdoor activities and events to attend over the warm season. Here are some of the many ways you can have fun this summer:
BBQ/Picnic – Hosting or attending a BBQ? Think about making a fun, easy, and delicious fruit filled dessert. It will be a cool treat and crowd favorite! And don't forget to follow safety precautions mentioned in our May newsletter to stay safe while grilling!
Beach – Maybe you have your own beach house, know someone who does or you take day trips to Public beaches. Regardless of how you get there, the beach is always a fun way to spend some time over the summer months. Bring your shovel and bucket for sand castle building!
Pool – Take the kids to the local pool, relax on a lounge chair or go for a dip yourself! The pool is a great, typically nearby place to go for fun and/or relaxation. Bring a book, sunscreen and lunch, and you are all set for the day!
Baseball games – Major League Baseball stadiums around the country typically have special events planned throughout the summer. Find out what your local team has planned and score some tickets for the whole family!
Bonfires – These are a fun, relaxing summer social event for warm days and nights. Bring the ingredients for s'mores (graham crackers, chocolate bars, and marshmallows for toasting) and you will be sure to please the entire crowd!
Bonfire safety tips to follow:
Keep a bucket of water or garden hose nearby in case of an emergency.
Always burn dry materials; burning wet materials causes a lot more smoke.
Keep your bonfire away from homes, sheds, trees, bushes, fences and other things that can easily catch fire.
Do not use chemicals to build the fire, as this will surely send your fire quickly out of control.
Keep children and pets away from the fire at a safe distance.
Do not leave the bonfire unattended.
Once the fire has come to a stop, spray the embers with water to prevent it from reigniting.
LifeShield has a patented Fire Safety Sensor that works with your existing smoke or carbon monoxide detectors. It contains a small microphone that listens for the unique siren sound that comes from your existing sensors. If it detects that a smoke or fire alarm has gone off, the Fire Safety Sensor sends a signal to the monitoring center alerting emergency response services, whether you are home or not. With other systems, you actually have to be home and be able to press the fire or panic button yourself. Purchase a Fire Safety Sensor by logging into your customer portal here.
Heat wave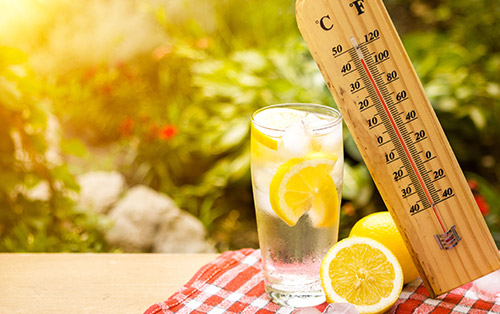 As temperatures spike, think about ways to keep yourself and your family cool. If you are going to be outside it is important to stay hydrated, wear sun protection and reserve some time in the shade.
Beat the heat – Tips on how to stay cool
Pool parties
Ice cream and popsicles
Consider making a cool treat, like a classic homemade root beer float, or a fresh feta and watermelon salad
Stay hydrated and keep plenty of water on you if you'll be in the sun all day
Keep washcloths in a cooler with ice to put on your head if you need to cool down
Use an outdoor umbrella to get some shade
Carry a spray bottle/fan on you to prevent your body from burning up
Always leave fresh water for your pets at home and don't leave them outside in the heat all day
Never leave kids or pets in the car unattended, whether the windows are rolled down or not.
In case you missed it, check out our June newsletter for summer travel tips!