June 13, 2018
The official start to summer is around the corner!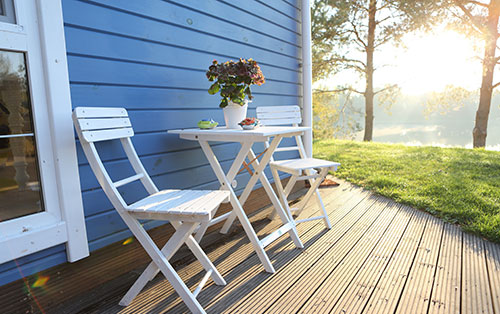 In our June newsletter, we will share ideas for when to arm your system, special offers, holiday ideas, and travel reminders to keep your home and family safe with LifeShield.
June = the start of fun family adventures, long weekends, and lazy days at the beach or pool.
The month of June is always an exciting time of year! Schools out, schedules and routines change, and a lot more time is spent outdoors.
Have you begun planning your summer adventures? Make sure you are prepared to arm your LifeShield system no matter where your plans take you.
According to Bureau of Justice statistics, the summer months of June, July and August are the highest-risk months for home burglary.  This is due to the sheer volume of people taking vacations and moving into new homes.
By arming your home security system, you will keep your home and family safe from break-ins.
Refer a Friend!
If you are a current customer, LifeShield wants you to tell a friend to consider installing a LifeShield Home Security system now – before they experience a break-in.
Because afterwards is too late!
RIGHT NOW tell your friend about LifeShield, ask them to call 877-664-0643, mention this email and you and your friend will receive one month FREE!
Celebrate National Insurance Day by Lowering Your Premiums!
June 28th is National Insurance Day. Did you know that just by having a LifeShield Home Security system you can qualify for a discount on renters and/or homeowners insurance? Well, you can! Most insurance companies offer a range of discounts to customers who protect their home and family. Call yours today to see if you qualify!
(*Most companies may need a copy of your monitoring certificate for proof of monitoring, which can be found in your web portal. Click here to download a copy of your certificate now.)
Enjoy your summer! And stay safe with LifeShield.
Father's Day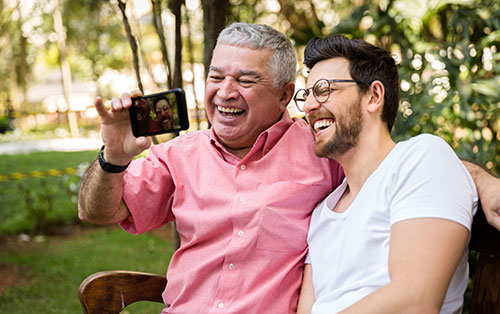 It's Dad's turn to feel the love.
Father's Day is Sunday, June 17th. This year, let's take time to celebrate our dads, grandfathers, special caregivers and all the people who deserve our appreciation for all they do for us, by doing something extra special for them. Don't know what to do?  Here are a few ideas:
Peace of mind – LifeShield wants to help celebrate your Dad this year with a special offer on a new LifeShield system. Existing customers can save on additional accessory items. Add on more sensors, glass break sensors for patio doors, and additional cameras (all up to 70% off!). Order online and save during our accessory sale!
Adventure Gifts – Taking Dad out for a memorable experience doing something you both love to do, is a thoughtful way to show you care. Look for opportunities to do things that allow you to talk, reconnect, and reminisce, such as:

Fishing
Walk
Picnic
A long drive to a new destination
 Many outdoor activities are now available to you. Check out events at your local park and upcoming festivals, plan a fishing trip, a relaxing day on the beach, or take dad to see that movie he has been waiting for.

Event – Tickets to his favorite sporting event or a concert in the near future
Sporting equipment – new golf clubs, baseball glove or ice skates
Tools – Does he need to expand his tool set or replace any old items?
Coffee – new mugs and gift card to his favorite coffee shop
Food – Make dad's favorite meal or take him to brunch or dinner at his favorite restaurant
Or show Dad you care by treating him to a LifeShield Home Security system! It's wireless, simple to self-install, and offers whole home security at a fraction of the cost of other systems.
Graduation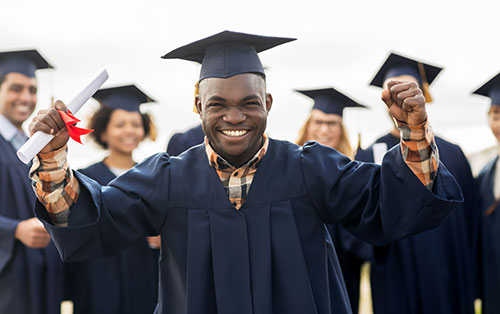 June means plenty of high school, college, and higher education graduates are celebrating. It's a happy time for the grads and their families!
Do you have a graduate in your life? Gift a LifeShield Home Security system to students who are about to live on their own for the first time. You'll be gifting peace of mind for you and them!
Learn about our easy setup, and ability to take your system with you when you move.
With LifeShield's advanced technology, free text message alerts, and indoor/outdoor cameras, graduates will appreciate the safety features and the affordability of a LifeShield system.
Check out our special offers for graduates here.
School's out for summer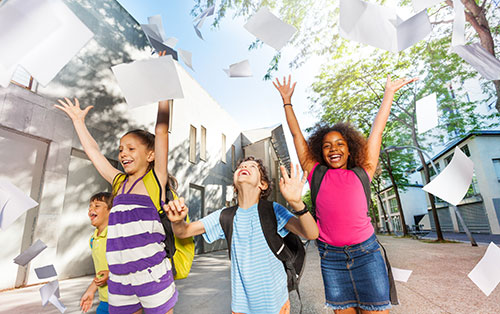 No more pencils, no more books, no more teacher's dirty looks! 
While your children may be off from school, most parents are not. Before school ends, make sure your LifeShield Home Security system is setup and everyone in your household knows how to use it properly.
It's also a good idea to add internal sensors in your home to the liquor cabinet, drawers (and other spots) where you keep medication, and gun cabinets to keep your kids safe from harm or experimentation. You'll get a text message the moment one of them is opened or compromised so you can react immediately.
Even at work, if you have cameras, you will be able to check in via your mobile app, to make sure your kids get home from camp or the caregiver safely. With LifeShield, you can stay worry-free and focus on your daily work responsibilities.
Visit our Support Site for more information on arming your system, what happens after the alarm goes off, your secret codes and more.
Summer travel tips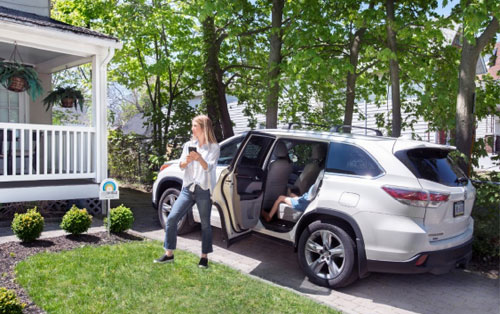 A monitored LifeShield Home Security system is the best way to keep your mind at ease while traveling this summer. With our free mobile app, you can check in on home anytime, anywhere. Make sure to arm your system when you leave for vacation!
Before you leave home:
Have a plan for your mail – Contact your local USPS and have them hold your mail for the time you will be away. Otherwise, ask a close neighbor, family member, or friend to check in on your house and pick up your mail.
Don't leave valuables laying around home – Put all your valuables away and out of sight from the exterior of your windows. Do not give anyone an added incentive to break in!
Lock all doors and windows – Warmer air means open windows. Keep your home secure while you are away and do not make it easy for someone to break in. This is such a simple step to keeping your home safe.
Arm your LifeShield system! – Set your alarm before leaving the house. This way, if something were to happen, LifeShield's monitoring center will call the Police or Fire Department. We always call you first but if you don't have service while away, emergency services will be dispatched.
While on vacation:
Don't advertise on social media – We know it is hard to stay off of social media, especially if you are going on a cool trip that you want to share with your family and friends, but trust us, this is an easy way to alert people in the area that your home will be empty. Save all the good memories for a post when you return to a safe home.
Use our free mobile app to check in on your pet sitter – Do you have a family pet at your home and with someone checking in to care for him or her? Give your sitter a different security code just for them. That way, the LifeShield app will let you see when they come and go, look in on your pet, and know that your pet sitter is arming your system when they leave for the day. You can also make sure all of your equipment is working properly the entire trip.
Relax and have fun. – You're on vacation! So let go, immerse yourself in your surroundings, and enjoy your time off from everyday life.