June 11, 2019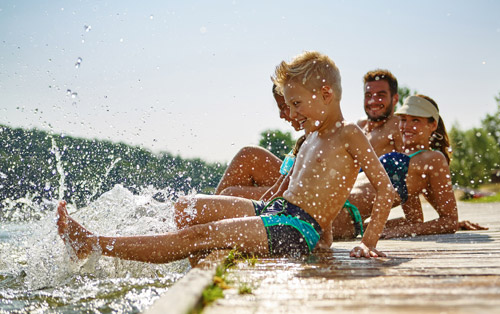 June is here, and with it comes the end of school, workplace summer hours, and the start of vacation days.
 
Adjust your routine but not your LifeShield habits! Even though we all love screened doors and the comings and goings of the kids' friends, it's important to remember to keep your home safe by arming your system every day.
'Tis the Season for Recycling Collection Events
June is a peak time of year for household recycling and collection events. These provide a safe, easy way to dispose of many household items in an environmentally friendly manner. Each weekend, there are countless recycling events happening across the country for all types of household items such as: oil-based paint, toxic liquids like paint thinners and garden chemicals, paper shredding, prescription medicines, and all types of electronics including tube televisions, computers, cell phones, and old electrical cords.
You can find the recycling events in your neighborhood by calling your local community college, police department, or by checking your local paper.
Arming Your System With an Open Window
In many areas of the country, June weather is a time to throw open the windows and enjoy the breeze. Some homes without air conditioning require open windows for a comfortable night's sleep, too.
If you are a person who loves being at home with open windows, remember to close all windows when you are leaving home for the day and before you arm your system. It's your best defense against daytime intruders.
And if you must sleep at night with open windows, you should still arm your system at night. Here's what to do: If a sensor is open when you are trying to arm the system, you will be prompted to bypass the sensor. At that point, you can either close the door or window and try to arm again, or bypass the sensor altogether and it will not be monitored until the next time the system is armed.
Either way, arm your system day and night, whether you're at home or away from it!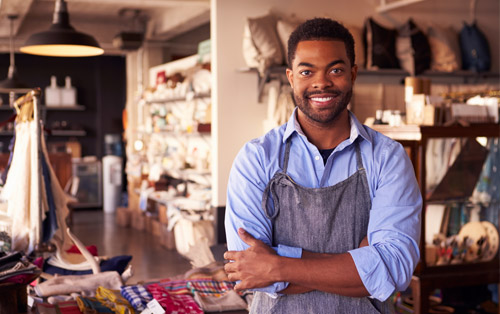 June is National Safety Month
Each June, the National Safety Council offers helpful information on reducing the leading causes of injury and death at work, on the road, and in our homes and communities.
Because LifeShield is an ideal workplace security system for small businesses, we're sharing these helpful safety tips for small business owners:
Slip and Fall Injuries – Keep public areas well lit, dry, and without any obstructions. Consider adding cameras around the workplace so if there is an accident, you can go back and look at exactly what happened to cause it.

Reduce the Chance of a Break-in – Whether your business is a bar or restaurant, retail store, or offers consumer services, it's important to take precautionary safety steps to avoid theft, fire, or water damage. Outfit your business inside and out with a LifeShield security system including video, fire, water, and burglary protection.

Secure Your Business with Professional Locks – Be sure to secure all entry doors and windows with LifeShield sensors so you know the moment one is compromised. Don't go home at night until you've checked to be sure every door and window is locked up and no one is waiting in the bathroom or other hiding spot. Since it's much easier than planning a way to break in, criminals who target small businesses often hide in waiting until everyone leaves for the day so they can take what's valuable, unlock the door, and simply walk out.  

Watch your Register – Keep a video camera pointed at all registers all the time. Letting employees know their actions are being recorded will often cut down on the chance of stealing.

Secure Your Financial Records – Install sensors inside on all drawers, safes, and closets where you store important documents and papers. You'll get an alert the moment anyone opens the drawer or door. Add video for an extra layer of protection.

Parking Lot Safety – Install cameras pointed toward all angles of your parking lot. If there is suspicious activity, you'll get a notification that someone is walking around late at night who shouldn't be there.

Fire Hazards – Pay attention to fire hazards like tangled cords, lit candles, and electrical wiring. Be sure to install a LifeShield fire safety sensor inches from your commercial fire alarms so that the fire department will be dispatched in the case of smoke or fire and you'll get a text message immediately alerting you to the emergency.

Water Flooding – Address any leaks immediately, and check all bathrooms before going home at night to be sure faucets are turned off and toilets are not running. Install sensors in the bathrooms and the kitchens so you'll know quickly if there is any kind of water issue.
Small Business Owners can save a lot of time and money by choosing LifeShield Home Security as their total business security solution. Call today to learn more about adding a LifeShield security system to protect your small business.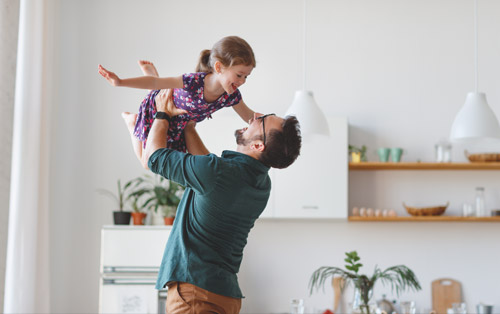 This month, it's dad's turn!
Is your son a new Dad? Is your own Father aging in place at home? Father's Day is a fantastic time to help the Dad in your life protect his home, his family, and himself with a LifeShield system. 
LifeShield is the perfect gift for young Dads who are just starting out and who enjoy the advanced technology of a whole home security system. Tech-savvy Dads will love the DIY LifeShield system because it's easy to set up and customize in under an hour (depending on the size of your home and the number of windows and doors you'd like to secure).
And for the elder Fathers and Grandfathers who are aging in place at home, LifeShield will help keep them safer and more connected to you.
LifeShield also offers the ease of Smarthome connection features via Amazon Alexa, Google Home, and Z-Wave Plus compatibility, so it can also be used to manage lighting controls, door locks, cameras, and appliances.
As you know, LifeShield is simple to set up, and easy for people of all ages to use. Call today to learn more about adding a secondary system to your account for a Dad in your life who could use one!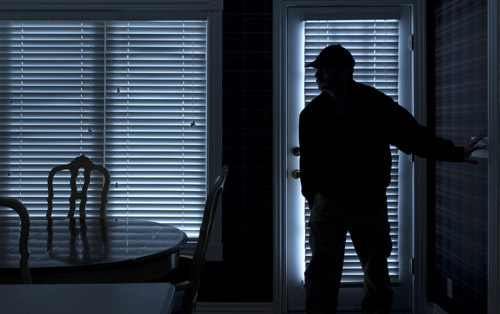 Home invasion crime statistics
The biggest deterrent to burglars are homeowners who think ahead and protect their home with a security system before a break in occurs. Since data shows that burglaries spike in the summer months, we are sharing some important statistical information so that you can stay informed and be better prepared1:
According to the FBI:
The summer months of June, July and August are the highest-risk months for home burglary. 

Break-ins are 6% more likely to occur during the day between 6am and 6pm while people are at work or running errands.

Burglars are most attracted to homes that do not have a home security system, however only 17% of homes have a security system in place.

Homes without a security system are 300% more likely to be burglarized.

27.6% of the time, a person is home while the burglary occurs; 26% of those people home are harmed. That means 7.2% of burglaries result in someone being injured.

83% of burglars admitted that they specifically look to see if there's an alarm; 60% would change their mind if they saw one was installed.

You are more likely to be burglarized if you rent than if you own your home.
LifeShield is the perfect home security system for renters
That last statistic is a frightening one when you consider that, according to the Pew Research Center, there are more renters today than there were at any time over the past 50 years1. Since nearly 40% of all U.S. residents are renters, that leaves a lot of homes vulnerable because burglars see them as an easy target.
Many people don't realize that a whole home wireless security system like LifeShield is perfect for individuals, couples, and families who rent their homes because they are affordable, simple to set up, and easy to dismantle when it's time to move and set up again in your next home. And because of the strong, double-sided tape used to secure door/window, fire and other sensors, there is no damage to doors, walls, or trim when carefully removed.
If you have any questions on how to use a feature of the LifeShield system, you can always check out our LifeShield support center at https://support.lifeshield.com/s/.  
Stay safe everyone and enjoy the month!
1https://www.alarms.org/burglary-statistics/
2https://www.pewresearch.org/fact-tank/2017/07/19/more-u-s-households-are-renting-than-at-any-point-in-50-years/